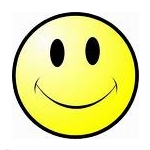 Wireless customers are making greater use of online self-service channels in comparison with other alternatives, according to J.D. Power & Associates' latest semi-annual mobile customer satisfaction studies. Satisfaction with online channels is notably higher when carried out via smartphones or tablets rather than desktop or laptop computers, researchers found,
Customer contacts with wireless service providers via online channels reached an all-time high in 2016's first half as nearly half (47%) of the customers who had contacted their providers in the previous three months did so via online channels, J.D. Power highlights in a news release. That's up from 42% six months ago.
Satisfaction with online customer care was considerably higher among wireless customers who used smartphones or tablets as compared to laptop or desktop computers – 835 vs. 766, respectively, on a 1,000-point scale. More significantly, the J.D. Power mobile customer satisfaction survey found that overall resolution times were shorter for customers using mobile devices – 11.8 vs. 13.4 minutes, respectively.
Mobile Customer Satisfaction
"As customer care usage patterns continue to change, it's important for wireless carriers to meet or exceed the service expectations of the growing self-service channels and the different platforms and devices that can access customer information and help assist when problems arise, which can lead to increased satisfaction and future loyalty," J.D. Power senior director and technology, media & telecom practice leader Kirk Parsons said in a statement.
AT&T ranked highest in overall customer care among full-service wireless carriers with a score of 820. The company's wireless services customer care scored particularly well in the retail store walk-in and online channels and scored higher than the group average in all four service channels. T-Mobile ranked second with an overall score of 815 and Verizon Wireless third with a score of 797.
Consumer Cellular topped the ranks of wireless non-contract carriers for the first time with an overall score of 878. The non-contract carrier scored above average in all four channels as well, but rated particularly highly in the ARS (automated response system) and CSR (customer service representative) customer care channels.
Among other key report takeaways:
Wireless Care Satisfaction Improves: Overall satisfaction among wireless full-service customers is 804, an improvement of 16 points from the 2016 Full-Service Study—Vol 1. Satisfaction among non-contract wireless customers is 761, a significant 23-point increase from the 2016 Non-Contract Study—Vol 1.
Overall Satisfaction by Contact Type: Overall satisfaction is highest among customers whose online contact was via a user forum (838), followed by social media (836), email (827), carrier website (826) and online chat (813).
Online Contact Channels: Researching information on the carrier's website (51%) is the most common activity via online contact, followed by online chat (44%), email (26%), user forums (23%), and social media (7%).
Reasons for Contact Vary by Channel: Among wireless customers contacting their carrier by telephone, billing (44%) is the most frequently reported reason for contact. The same is true for customers contacting via the online channel (52%). The majority of wireless customers visiting a retail facility for customer service do so for service options and equipment issues (40%).