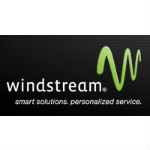 Windstream investment in CSAL, the real estate investment trust (REIT) spun off from the company last year, is being reduced by half.  Windstream said late yesterday that it has closed a transaction to transfer half of its shares in Communications Sales & Leasing (CSAL) to creditors.
The move was not a surprise. Windstream investment in CSAL amounted to a 19.9% share of the REIT at the time of the spinoff, but initially planned to divest its CSAL holdings within a year. That plan is taking longer to implement than originally expected, but according to a Windstream spokesman, it hasn't changed.
"We plan to dispose of the remaining [CSAL] shares in the future to further reduce debt and generate cash interest savings," the spokesman wrote in an email to Telecompetitor. "This was our first transaction to complete."
Why End Windstream Investment in CSAL
When Windstream made the plan to spin off its copper and fiber assets into a REIT, the goal was to free up money for network investment. The company pledged to upgrade its residential broadband infrastructure, and that move seems to be paying off in higher revenue per customer now that more customers have higher speeds available to them. And although Windstream is still losing some broadband lines to higher-speed competition, the company expects that trend to cease next year.
It's not surprising that Windstream did not divest any of its CSAL holdings earlier as initially planned, considering that CSAL's stock value at that time was on a downward trend. CSAL values picked up after the REIT purchased PEG Bandwidth earlier this year, however.
Investors likely view CSAL more favorably now because the PEG purchase indicated that the REIT might be able to diversify to a greater extent than originally expected. Some had questioned the viability of basing a business on cast-off infrastructure, including lower-value copper infrastructure, such as the assets that CSAL acquired from Windstream. But the PEG purchase brought that company's fiber-to-the-tower assets into the CSAL fold – an area viewed by many as having stronger potential for the future. Not long after CSAL also purchased wireless tower infrastructure from Windstream.
The jury may still be out on CSAL, however, as some stakeholders may have expected to see the REIT involved in more transactions by this time. At least one potential acquisition could be waiting in the wings, however.
Investors in FairPoint, a company not unlike the one Windstream was prior to the divestiture, have said they would like to see FairPoint sold to CSAL.