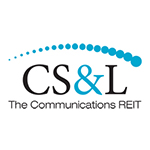 Communications Sales & Leasing (CS&L) said today that it plans to acquire PEG Bandwidth, a fiber network operator focused largely on providing fiber-to-the-tower for wireless carriers. The CS&L PEG Bandwidth transaction will be the first that the self proclaimed "Communications REIT" has made since the company was spun off from Windstream last year – and it's not the type of transaction one might have expected when the company got its start.
As CS&L President and CEO Kenny Gunderman explained to investors in announcing the deal, however, the deal is consistent with CS&L's current strategy, which is to "acquire or build mission-critical communications assets and lease those to credit-worthy customers over a long period of time."
CS&L PEG Bandwidth Deal
CS&L initially was formed as a real-estate investment trust (REIT) that owns fiber and copper assets that previously belonged to Windstream. The assets are leased back to Windstream through a 15-year deal – a deal Windstream has the option of renewing for 20 more years – and Windstream is responsible for maintenance. Windstream's goal was to free up cash for investment – a goal it was able to achieve, in part, because moving assets into a REIT entailed tax advantages.
At the time of the spin-off, CS&L talked about reaching similar deals with other carriers, but this one is different in that CS&L is acquiring the entire company – and PEG's assets are not going into the same type of REIT that Windstream's assets went into. Instead the entire PEG business is going into a taxable REIT subsidiary (TRS).
As Mark Wallace, CS&L senior vice president, treasurer and CFO explained, this approach also is tax-advantaged. Income generated by the TRS will be "sheltered" through inter-company mortgage notes that "will generate interest expense in the TRS and qualifying REIT income in CS&L."
CS&L previously created the TRS in anticipation that the company might acquire a company like PEG Bandwidth outright, Wallace explained at an investor conference back in December. Having the TRS enables CS&L to have some assets that don't qualify as REIT assets.
Although not mentioned as part of today's announcement, Wallace noted at that time that TRS assets cannot exceed 25% of the value of the REIT. He also noted at that time that one possibility was for CS&L to acquire a network company outright, then later sell off the operations to a third party while retaining REIT-able assets.
For now, however, PEG will continue to operate under its existing name and its existing management team will be retained. PEG's owner Associated Partners gains $315 million in cash as well as common and preferred stock in CS&L that brings the total CS&L PEG Bandwidth deal value to $409 million.
Why CS&L Isn't Replicating Windstream Deal
CS&L is in the process of negotiating many other deals, Gunderman said today. Of these, 26% would involve purchasing the entire company, while 66% would be sale/ lease-back (SLB) arrangements similar in structure to the one with Windstream.
Gunderman cautioned, though, that "We're not trying to replicate what we did with Windstream."
The Windstream deal left CS&L heavy on ILEC consumer broadband assets and CS&L hopes to balance that by acquiring assets such as towers, ground leases and data centers.
"It's not a question of whether there is a receptive market" for consumer broadband SLB deals a la Windstream, Gunderman said. "We don't care whether there is a receptive market for that or not. What we're focused on are growth assets, particularly those assets in the wireless ecosystem."
Gunderman highlighted PEG's customer mix, which is heavily weighted toward three of the nation's four largest wireless carriers. He also praised the fact that PEG's infrastructure investment is largely success-based, meaning the company only builds when it has contracts in hands that will generate a return on investment within 24 months.
The CS&L PEG Bandwidth deal is expected to close by April.