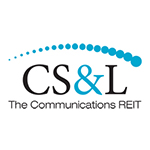 It's official. Windstream on Friday completed the spinoff of copper and fiber network assets into a separate real estate investment trust. The REIT, to be known as Communications Sales and Leasing, will trade on the NASDAQ as CSAL.
In a press release, Windstream President and CEO Tony Thomas reiterated themes the company has emphasized since it first announced plans for the REIT spinoff last year. "This innovative transaction has made Windstream a stronger company with less debt and increased capacity to invest in our network to provide advanced communication services to customers," said Thomas. "I'm also excited about the growth prospects of CS&L."
Initial plans called for Thomas to be CEO of CS&L but Thomas instead became Windstream CEO late last year to replace Jeff Gardner who agreed to step aside to enable a "change in perspective" to "accelerate the pace of change within the company." Telecom banker Kenny Gunderman subsequently was hired to serve as CEO of CS&L.
What's Next for the Windstream REIT?
Real estate investment trusts pay 90% of income as dividends and avoid corporate tax on that money. Windstream also essentially transferred some of its debt to the REIT. The upshot is that Windstream now has more money available for network investment and has committed to make 10 Mbps Internet available to at least 80% of its customer base by 2018.

Windstream has agreed to pay the REIT $650 million annually for the use of network assets, which will continue to be for Windstream's exclusive use. Windstream retains 20% ownership in the REIT for one year.
The REIT also sees an opportunity to purchase network assets of other network operators that may want to do REIT spinoffs – an option that may be of interest to smaller carriers. Larger carriers are expected to do their own REIT spinoffs if Windstream's REIT is deemed successful.
Other network operators are likely to take a "wait and see" approach toward the REIT concept for at least six months, according to industry analysts. Success factors will include stock value and whether or not Windstream and the REIT encounter any difficult operational issues.