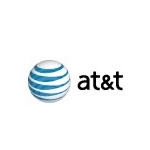 Now that AT&T's purchase of wireless assets that formerly belonged to Alltel has closed, AT&T plans to convert that network – which currently uses CDMA – to HSPA+ and LTE. The assets, which include rural areas of six states, were in the hands of Atlantic Tele-Network (ATNI). AT&T was able to complete the purchase, announced in January, when the FCC approved the deal – with conditions – on Friday.
According to the FCC order approving the deal, AT&T estimates that 100% of the population covered in the former Alltel markets  will have access to AT&T HSPA+ services within 15 months and that 75% will have access to LTE services within 18 months. An additional 10% will have access to LTE within 36 months, according to the order.
These plans would appear to fit quite nicely into AT&T's plans for modernizing rural markets where the company is the incumbent local telephone service provider. Those plans, which the company announced last year under the Project Velocity IP moniker, call for expanding LTE so that it covers 300 million people by year-end 2014, including unserved areas that cannot get broadband service and where the carrier is not planning to deploy high-speed DSL.
Five of the six states included in AT&T's purchase from ATNI/Alltel are states in which AT&T operates as an ILEC. These include Georgia, Illinois, North Carolina, Ohio and South Carolina. The only state that is part of the deal where AT&T isn't an ILEC is Idaho.
Re-purposing existing Alltel/ATNI network infrastructure would seem to be a less expensive – and quicker – alternative to building out LTE from scratch. A map provided to Telecompetitor by Mosaik Solutions at the time the transaction was announced showed areas of several states – including Georgia – where Alltel had coverage and AT&T did not.
AT&T made the commitment to upgrade its rural areas after determining it would not be feasible to sell those territories. The upgrade could be critical to the carrier retaining business in its rural areas as the FCC moves along with its Connect America Fund program. AT&T apparently is hoping that if it can bring LTE to its ILEC markets that lack landline broadband, the FCC will consider those markets to have broadband.
AT&T this year accepted some Connect America funding in exchange for committing to bring broadband to some of its landline customers that cannot currently get broadband.  But some carriers have said the funding initially offered through that program would be insufficient to bring broadband to some of their unserved areas.
The FCC eventually expects to use a cost model that will calculate a specific funding level for every unserved line. If incumbents decline to accept that level of funding the FCC plans to conduct a reverse auction, through which competitors could potentially win funding to bring broadband to the ILECs' customers.
One other notable aspect of the FCC's approval of the Alltel deal is that AT&T committed to continue to offer CDMA voice and data roaming services over the ATNI/Alltel 3G EV-DO network until at least June 15, 2015, except at several specific sites.