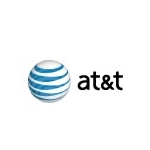 For the second year in a row, Verizon again declined funding from the Connect America Fund program aimed at covering some of the costs of bringing broadband to customers in high-cost areas of its local landline service territory that cannot get broadband today. But AT&T, which also declined funding last year and which has considerably more rural lines than Verizon, said it would accept up to $100 million in CAF funding.
This year, like last year, Verizon could have received nearly $20 million from the Connect America Fund, a program funded by the telecom industry that aims to increase broadband availability nationwide. AT&T this year, like last year, was offered $47 million.
The reason AT&T is asking for up to $100 million is that this year, unlike last, carriers have the option of accepting more than the funding offered to them by agreeing to accept funds turned down by other carriers if they agree to deploy broadband to additional homes based on the same terms and conditions.
According to an AT&T executive blog post, AT&T was willing to accept funding this year because it felt that "uncertainty about some of the obligations associated with acceptance of CAF money" have now been addressed.
Verizon, on the other hand, wrote in a letter to the FCC that it "has carefully considered the option of accepting the support available to the Verizon incumbent local exchange carriers under this program" but has "determined that Verizon will decline 2013 funding for CAF Phase 1."
Program changes
Verizon  and AT&T were not alone in turning down some or all CAF funding last year. Only about $115 of $300 million offered last year was claimed.
For this year's program the FCC made some modifications aimed at increasing carrier participation. For example, last year carriers were only eligible to receive funding for customers that cannot get service at rates of 768 kbps downstream. This year funding was opened up to customers that cannot get service at rates of 3 Mbps downstream – albeit at a lower level of support per line.
That change was sufficient to enable at least one carrier – CenturyLink – to increase the amount of CAF funding it accepted from $35 million last year to $54 million this year.
AT&T, however, is focused entirely on locations that lack fixed broadband service of at least 768 kbps. The company is offering to deploy broadband to approximately 129,000 such homes.
It's not surprising that Verizon again declined funding. Unlike CenturyLink, Verizon has a thriving wireless business and the carrier likely wants to focus its investment dollars in that market, rather than in the less promising rural broadband market.
What is perhaps more surprising is that AT&T, which is in similar circumstances to Verizon, opted to accept all of its funding and then some. But because AT&T has more rural lines than Verizon, it also has more at risk.
Ultimately the FCC plans to move to a more detailed cost model that will offer carriers different funding levels for different unserved lines based on conditions such as population density and terrain. If carriers decline that funding, the unserved lines will be the subject of a reverse auction that will enable competitors to bid to deliver service, with funding going to the carriers that offer to provide service for the lowest cost.