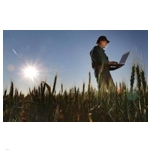 Yesterday was the deadline for the nation's largest price cap carriers to advise the FCC whether they planned to accept funding offered to them to cover some of the costs of deploying broadband to high-cost rural areas where the service is not currently available.  But as much as $185 million or more of the $300 million offered to the carriers in the first phase of the Connect America Fund program will not be accepted.
Just under $80 million of that amount was rejected outright, with carriers agreeing to accept an additional $106.3 million only if certain waivers are granted.
Ten of the nation's largest carriers were invited to participate in the program, which will pay carriers $775 per broadband line deployed to an unserved home within its territory up to a specific dollar level, which varies from one carrier to another.  Seven of the 10 carriers were offered allotments exceeding $1 million.
Two of those carriers – AT&T and Verizon – yesterday declined all of the funding they had been offered. In a letter to the FCC shared with Telecompetitor, AT&T — which was offered $47.8 million — said it is "optimistic" about its ability to get more broadband into rural areas, "particularly as the technology continues to advance." But the company said it could not commit to participate in the program until it finalizes that strategy.
Verizon, which operates largely in the densely populated Northeast, was offered $19.7 million. The company's letter to the FCC did not cite a specific reason for the decision, other than noting that the amount of money involved was "relatively small." Verizon also said it "fully supports" Universal Service reforms.
Three carriers said yesterday that they would accept part of the funding they were offered. FairPoint accepted $2 million of the $4.8 million it was allotted, CenturyLink accepted $35 million of the $90 million it was offered and Windstream accepted just $653,000 of the $60.4 million it was offered.
Frontier previously agreed to accept the entire $72 million it was offered, and yesterday Alaska Communications Systems also accepted its entire allotment – approximately $4.2 million.
Waivers?
In accepting part of their allotments, both CenturyLink and Windstream asked for waivers which, if approved, could enable the companies to tap a larger amount of the funding they were offered.
As previously reported, CenturyLink wants to be allowed to receive CAF funding for deploying broadband to homes where broadband wireless service is currently available.  According to a press release issued late yesterday, the company would like to use CAF support to serve approximately 60,000 such homes, which it says lack service that is "reliable and affordable." That waiver is still pending but if approved, it would enable CenturyLink to receive nearly all of the funding it was offered.
Windstream, meanwhile, said that if it were given its total allotment, it would be able to bring service to 17,000 additional unserved homes and businesses in 15 states. The company also pledged to provide $12.2 million in matching funds, even though CAF Phase 1 rules do not require matching investment on the part of the carriers.
"Because Windstream has aggressively invested its own capital in its broadband network over the past 10 years, there are very few areas in its territory that can be served for $775 or less in government support," wrote a Windstream spokesman in an email to Telecompetitor.
The level of support Windstream is requesting for the proposed 17,000 new lines works out to just over $3,500 per line.
Consolidated Communications was offered just $421,000 in the Connect America Fund Phase 1. A spokeswoman declined to reveal whether the company planned to accept any part of the funding, but said more information would be forthcoming on the company's next earnings call.
Next steps
Phase 1 of the Connect America Fund was intended to quickly spur broadband deployment to a portion of unserved homes and was not intended to be a comprehensive solution. The next step in price cap carrier territories will be to use a cost model to determine a specific level of support per line for all remaining unserved homes in those territories. This support amount may exceed $775 per line. Price cap carriers again will have the opportunity to accept or reject the funding in exchange for committing to deploy broadband to those homes. If funding is rejected, a reverse auction is expected to be conducted, with funding going to the carrier that offers to build out broadband for the lowest level of support.
The stakes in the next phase of the CAF program are considerably higher, as the FCC aims to free up $1.8 billion annually for price cap carriers by transitioning money from today's voice-focused Universal Service fund – an approach that already freed up the $300 million targeted for Phase 1.
The FCC also is planning a broadband program for the rate of return carriers that operate largely in high-cost rural areas but details of how that program would operate have not yet been resolved.