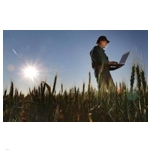 The FCC yesterday offered the nation's largest price cap carriers the opportunity to share up to $485 million in Connect America Funding to help bring broadband to households that cannot get broadband today. The program differs in several ways from a similar program last year and is likely to be viewed more favorably by at least some of the carriers.
Most importantly the new program allows carriers to collect funding for areas that currently can get broadband service at speeds up to 3 Mbps downstream and 768 kbps upstream. Last year only areas that could not get service at speeds above 768 kbps downstream and 200 kbps upstream were targeted.
Carriers will be offered more money for homes with the slower service, however. While carriers will be able to collect $775 per line for homes that cannot get service above the 768kbps/ 200kbps rate they will collect $550 per line for homes that cannot get service above the 3 Mbps/ 768 kbps rate.
And before carriers can collect any funding for homes in the second category, they must agree to deploy service to all homes in the first category that can be economically served for $1550. That number assumes the carrier will accept $775 from the fund and contribute an identical amount of funding of its own.
Three of the 10 price cap carriers eligible for funding – CenturyLink, Frontier and Windstream – already have agreed to match whatever funding they agree to accept with their own investment dollars.
Funding per carrier
The $485 million available in total Connect America funding is comprised of $300 million allocated for this year and $185 million in unaccepted funding carried over from last year.
Carriers were offered a total of $300 million in last year's program but some of them declined all or part of the funding.
Homes that can only get service at rates of 768 kbps/ 200 kbps today are likely to be in the most remote and costliest to serve areas and some carriers said they could not make a business case for deploying service to those homes for only $775. Carriers asked the FCC to change the program parameters for this year and the FCC considered several options before settling on the new terms and conditions.
An FCC representative confirmed that each of the carriers to which funding was offered last year is being offered the same amount of funding for this year. Funding for each carrier was determined based on the extent to which its local service territory includes rural areas: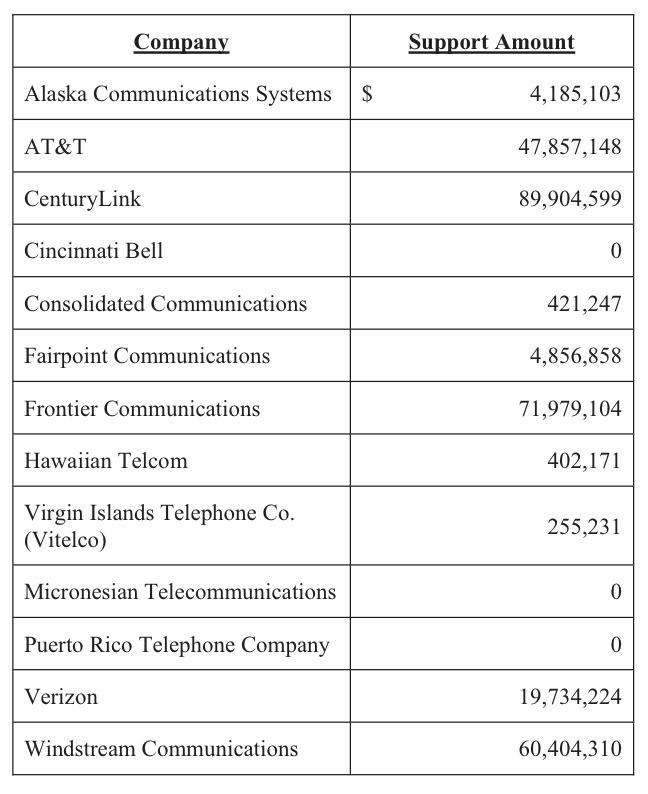 Carriers that opt to accept the entire amount of funding offered to them also can request additional funding from the $185 million carried over from last year in exchange for agreeing to bring broadband to additional homes under the same terms and conditions. And if some carriers decline all or part of this year's funding, that money also will be available to carriers offering to deploy service to additional homes.
Any money not claimed for this year will be carried over into the next phase of the Connect America Fund program for price cap carriers, which aims to use a cost model to determine funding.
Carriers accepting funding must deploy service supporting at least 4 Mbps downstream and 1 Mbps upstream and must complete deployments within three years.
Yesterday's FCC order also includes details about how to determine whether an area qualifies for funding.
Prognosis
Neither of the nation's two dominant carriers – AT&T and Verizon – accepted Connect America funding last year and I suspect the same could be true for this year. Both carriers are making big investments in wireless and are unlikely to want to shift dollars toward less lucrative rural customers. And AT&T, which has considerably more rural customers than Verizon, already has outlined a rural investment plan based largely on deploying LTE to its most rural areas.
Tier 2 carriers like CenturyLink, Frontier and Windstream do not have wireless networks, however. They also have been very active in attempting to shape the Connect America program.
Gary Bolton, vice president for equipment manufacturer Adtran, has been following the CAF program very closely and when I talked with him this morning, he said he believes those tier 2 carriers will be very interested in participating in this year's program.
Some other tier 2 carriers – including Fairpoint and Alaska Communications Systems – last year accepted all or part of their funding, so I would expect them to participate as well.
The FCC is planning a broadband Connect America Fund program for the nation's smaller rate of return carriers but less progress has been made on that plan.