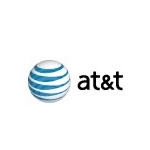 Is this essentially one more element of Project Velocity IP, AT&T's rural initiative announced last year?
AT&T today said it plans to acquire wireless spectrum and assets in rural areas of several southern and Midwestern states from Atlantic Tele-Network  Inc. –a move that could help AT&T in meeting its goal of expanding its LTE service to cover 300 million people, including some in rural areas that cannot get broadband today.  That goal was announced last year as part of AT&T's network expansion plans known as Project Velocity IP.
AT&T's announcement about the acquisition doesn't mention LTE or 4G, instead noting that current ATNI customers and AT&T customers who roam in these areas will "enjoy an enhanced mobile Internet experience" as AT&T upgrades the network. ATNI's announcement notes that current customers "will benefit from access to a nationwide 4G network" but doesn't specify what type of 4G.
Potentially "4G" could mean HSPA+ or LTE, but considering that existing ATNI services are based on CDMA, it would seem unlikely that AT&T would build out HSPA+ — a GSM-based technology — rather than LTE in the new markets. Most U.S. carriers, including AT&T, view LTE as the end game in 4G networks. An AT&T spokeswoman declined to clarify what type of 4G the company plans to deploy in the ATNI markets.
AT&T is the incumbent landline carrier in large parts of Georgia, North Carolina, South Carolina, Illinois, and Ohio – five of the six states, along with Idaho – where AT&T will be acquiring spectrum from ATNI. If AT&T doesn't find a way to bring broadband to rural areas within its landline territory that cannot get broadband today, the carrier is in danger of losing those customers as the FCC begins to implement its Connect America Fund program that aims to make broadband available to all Americans. AT&T apparently is hoping that if it can bring LTE to its non-broadband markets, those markets will be considered "served" and would-be competitors would not have an opportunity to win Connect America funding for those territories through a reverse auction.
The AT&T spokeswoman declined to confirm whether the carrier already had spectrum in the markets it is acquiring from ATNI, which formerly were owned by Alltel Wireless. She noted, however, that the acquisition would be "complementary" to AT&T's existing holdings.
The properties that AT&T aims to acquire have changed hands several times in the last few years. The properties originally were part of Alltel, which Verizon Wireless announced plans to acquire back in 2008. Verizon already had significant spectrum holdings in some of the Alltel markets; accordingly the FCC required Verizon to divest those markets. AT&T bought some and ATNI, which continues to offer service under the Alltel name, bought the rest.
ATNI specializes in rural telecom and will continue to operate other rural-focused business units, including wireless operations Commnet and fiber network businesses ION and Sovernet. ATNI also has operations in the Carribean which will not be impacted by AT&T's acquisition plans.
According to AT&T's release, the spectrum it is acquiring is in the 850 MHz, 1900 MHz, and 700 MHz bands. Asked for clarification, the AT&T spokeswoman said the 700 MHz spectrum is in the B- and C-blocks. As Verizon Wireless owns virtually all the upper C-block spectrum, the spokeswoman likely meant that AT&T's new spectrum is in the lower C-block, which would make it compatible with the company's existing holdings. The 850 MHz and 1900 MHz spectrum also should be compatible with AT&T's existing spectrum portfolio.
The network AT&T is acquiring from ATNI covers 4.6 million people, currently serving about 565,000 subscribers.
Financial details about the planned transaction can be found in the ATNI and AT&T announcements.
UPDATE– January 24
Mosaik Solutions was kind enough to provide a map that answers the question AT&T declined to answer about where its coverage overlaps with ATNI/ Alltel: