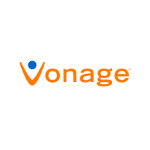 VoIP pioneer Vonage is continuing their transition from a low cost residential VoIP provider to a unified communications platform targeting the business sector. Their latest move is the purchase of iCore Networks for $92 million. iCore specializes in serving larger business customers with a Unified Communications-as-a-Service (UCaaS) offer.
"iCore is an excellent strategic fit and a natural complement to Vonage's rapidly expanding UCaaS business," said Alan Masarek, Vonage CEO in a press release. "This acquisition will deepen our penetration at the higher end of the business market and further strengthen our industry leadership."
iCore currently has 85K UCaaS seats and monthly ARPU of $4K per business customer. Roughly 60% of their business customer base have 100+ UCaaS seats. Both Vonage and iCore leverage the BroadSoft platform.
Vonage Transition to Hosted UC
The move is illustrative of an ongoing transition for Vonage. They have made similar acquisitions over the past couple years, including Telesphere and Simple Signal.
Their consumer business is still generates most of their revenue — $173 million in 2Q 2015. But it is declining, down from $196 million in the prior year. Business revenues came in at $49 million in 2Q 2015, growing at 38% year-over-year. As of the end of 2Q 2015, Vonage had 403K seats for their business UC service.
For the moment, Wall Street likes Vonage's strategy. Their stock price surged 20% after their most recent earnings report.
Hosted UC is an important trend these days, with carriers large and small now hoping to capitalize on the trend of business customers giving up legacy PBX equipment in favor of cloud based UC services. Vonage appears to be executing a 'land grab' strategy, primarily through acquisition. Short term results look to be encouraging.