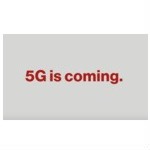 There is considerable hype regarding 5G these days and a common dissenting view is the apparent lack of true 5G business cases. Some argue 5G hype is overblown and it's simply a faster version of 4G, with questionable business cases to support the investment required.
Verizon intends to be an early 5G pioneer and as a result is trying to get ahead of this 5G business cases, or lack thereof, argument. The carrier created Alley, an incubator of 5G use cases, inviting startups, entrepreneurs, universities, and others to develop applications using Verizon's pre-commercial 5G technology.
Some progress has been made, and Verizon revealed some of these use cases today in a press release.
"These startups and universities are going way beyond discussions," said Toby Redshaw, senior vice president, 5G Ecosystems, Innovation and Product Development for Verizon in the press release. "These are people getting dirt under their fingernails, building very, very cool solutions, and learning in a next-generation 5G incubator environment."
[embedyt] https://www.youtube.com/watch?v=471Nus2zPnI[/embedyt]
Verizon and other global carriers not only have to sell the promise of 5G to end customers, but also to investors and other stakeholders. They're off to a somewhat rocky start, given the chorus of views who are questioning whether 5G is really more than just faster mobile broadband.
As 5G becomes closer to commercial reality, expect this debate to intensify.