The broadband industry is in the midst of figuring out the impact and implications of the next evolution of wireless, 5G. And the hype machine is in full swing. Some might argue it's off the charts, especially in comparison to the roll out of previous generations, including 3G and 4G. At last week's Huawei Global Mobile Broadband Forum (MBBF), held in London, 5G was put into better context, at least for me.
MBBF attracts one of the best global carrier speaker contingents of any wireless event. C-level executives from British Telecom (BT), Deutsche Telecom (DT), Telefonica, Bell Canada and others offered some very candid commentary about 5G, some of which was sobering. While 5G will enable many new and interesting applications, the hype may have gotten ahead of the business reality.
5G Business Cases
The move to 5G will involve tremendous investment by carriers, wireless and wireline alike. A 5G 'nervous system' of fiber infrastructure will feed millions of additional cell sites, micro and macro, which will enable connectivity with billions of devices. This is not a trivial network evolution.
It has vendors like Huawei, Qualcomm, Intel, Nokia, Ericsson, Adtran, Calix, and a host of others somewhat salivating at the prospects. But carriers are increasingly more cautious, and many of them admitted that 5G business cases are far from being developed.
The CEO of BT, Gavin Patterson, may have summed it up best during a keynote interview, when discussing conversations he's had with other CEOs of carriers from across the globe, saying, "We've all been struggling a little bit to make the business case work." Patterson went on to say that he believes 5G business cases are more elusive than 3G and 4G.
Previous wireless evolutions were pretty much focused on improving wireless network performance, speeds, and capacity. In some ways, a relatively simple business case followed.
But 5G adds the complexity of IoT, which by definition creates an 'internet of everything.' Business cases get more complex as a result. Will IoT justify the billions of investment required? Especially with a lot of 'runway' left for 4G, which can already offer super-fast mobile broadband. It's a debatable question right now.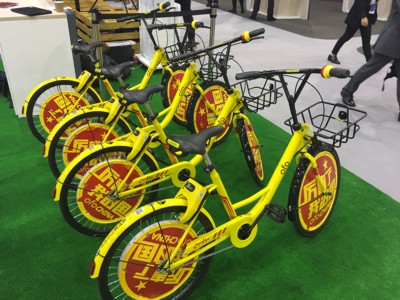 DT CTO Bruno Jacobfeuerborn put the 5G business case in even simpler context, by saying "It's not a no brainer."
The Connected Cow
Huawei offered glimpses into this evolving IoT opportunity. Welcome to the connected cow! Huawei Rotating CEO Ken Hu opened MBBF with a case study of connected cows, which could add over 1 billion end points to the network globally.
Hu pointed to a case study in China, where 1.26 million cows were connected to the network to monitor various aspects, including grazing habits and biometrics. Hu says this technology allowed farmers to yield an additional $420 per cow per year (although little detail of how was offered). Hu said each connected cow could generate $10 per year in carrier service revenue.
That revelation, while somewhat encouraging for IoT, does also put it in the business case challenge perspective. Hu did not reveal what technology this connected cow trial used, but since there isn't any widespread commercial 5G network operating throughout the world (at least that I'm aware of), I'm going to assume it was not a 5G network. Meaning, carriers may not need 5G to realize some of this IoT opportunity. Secondly, while $10 per year per endpoint is new revenue, is it enough, even at scale, to justify significant investment in a new wireless network?
Huawei's demonstrations and exhibits covering 5G applications were quite impressive. Beyond the connected cow reference, there were many applications that attendees could interact with, including AR/VR, driverless and remote driving vehicles, drones and bicycle rental fleet management.
No Denying 5G
While 5G questions remain, the technology is undoubtedly coming. Even Patterson of BT, with his sobering business case perspective, admitted that BT will begin some form of 5G service towards the end of 2019. Alex Sinclair, CTO of industry group GSMA predicted 1.2 billion 5G connections will be present by 2025.
Vodaphone CTO Johan Wibergh suggested that the industry focus less on the revenue and IoT potential of 5G and more on the cost efficiencies it will bring network operators. He cited the ability to lower a carrier's cost per bit profile with 5G, saying it is "[s]ignificantly more cost efficient than 4G."
There is no denying 5G is coming, but it probably won't be as quickly and with as big of a bang as we've been somewhat led to believe. We might have gotten ahead of ourselves, and the hype factor could use a bit of a reset.