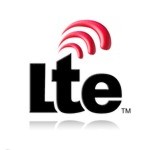 Lots of interesting news today for Verizon. They outlined their upcoming 4G LTE plans at the CTIA Enterprise & Applications™ 2010 conference in San Francisco. Their next generation wireless network, built on LTE technology, using 700 Mhz spectrum will launch in 38 markets and 60 airports by the end of calendar year 2010.
"We are driven by the vision to provide ubiquitous wireless broadband connectivity and mobility to rural and urban Americans alike. With our initial 4G LTE launch, we will immediately reach more than one-third of all Americans where they live, right from the start. And, we will quickly introduce 4G LTE throughout the Verizon coverage area," said Lowell McAdam, president and chief operating officer of Verizon.
Verizon says the mobile broadband service will offer "…average data rates to be 5 to 12 megabits per second (Mbps) on the downlink and 2 to 5 Mbps on the uplink in real-world, loaded network environments." Verizon highlighted the initial launch areas as the following (full list of markets and airports at the end of this post):
Large sections of the Northeast Corridor, including Boston, New York, Philadelphia, Baltimore, and Washington, D.C. as well as Rochester, New York
Throughout Miami and south Florida, Atlanta, Dallas-Fort Worth, Houston, and New Orleans as well as Charlotte, North Carolina and Nashville, Tennessee
Chicagoland, St. Louis, the Twin Cities, Pittsburgh and major cities in Ohio
Major population centers in California as well as Seattle, Phoenix, Denver and Las Vegas
We've also been covering Verizon's program to partner with rural providers to expand LTE to rural markets. While details are somewhat lacking, Verizon has pushed the idea of leasing spectrum to rural carriers and allowing them to build out LTE to Verizon's specifications, while also negotiating roaming agreements with these carriers. There's some additional news on that as well. McAdam said at his press conference that agreements have been reached with five rural carriers, although he wouldn't reveal who. Verizon also recently lobbied the FCC to encourage the use of USF funds to help their potential rural partners build out these rural markets. Current USF reform proposals, under the auspices of the national broadband plan, call for a mobility fund to assist in the build out of mobile broadband networks in rural markets.
On the device front, McAdam said Verizon will showcase half-a-dozen smartphones and tablets that will run on the new LTE network at the upcoming CES show in January, offering the first significant 4G competition to Sprint and Clearwire, who use rival WiMAX technology for their 4G efforts. The device announcement, while lacking in details right now, is somewhat surprising. Verizon wasn't expected to have multiple LTE capable smartphones until well into their LTE deployment.
In related news, the Wall Street Journal is reporting that the iPhone will finally make its way to Verizon in early 2011, although initial reports say it will only be a 3G CDMA version. The Verizon iPhone move will end AT&T's exclusive hold on the iPhone, which they have successfully leveraged since 2007.
As I discussed earlier, this new dawn of 4G wireless will have far reaching implications on the broadband industry, wireline and wireless alike.
Verizon Wireless 4G LTE Initial Major Metropolitan Area Deployment
Akron, Ohio
Athens, Georgia
Atlanta, Georgia
Baltimore, Maryland
Boston, Massachusetts
Charlotte, North Carolina
Chicago, Illinois
Cincinnati, Ohio
Cleveland, Ohio
Columbus, Ohio
Dallas-Fort Worth Metroplex, Dallas, Texas
Denver, Colorado
Fort Lauderdale, Florida
Houston, Texas
Jacksonville, Florida
Las Vegas, Nevada
Los Angeles, California
Miami, Florida
Minneapolis/Saint Paul, Minnesota
Nashville, Tennessee
New Orleans, Louisiana
New York, New York
Oakland, California
Oklahoma City, Oklahoma
Orlando, Florida
Philadelphia, Pennsylvania
Phoenix, Arizona
Pittsburgh, Pennsylvania
Rochester, New York
San Antonio, Texas
San Diego, California
San Francisco, California
San Jose, California
Seattle/Tacoma, Washington
St. Louis, Missouri
Tampa, Florida
Washington, D.C.
West Lafayette, Indiana
West Palm Beach, Florida
Verizon Wireless 4G LTE Initial Commercial Airport Deployment (Airport Name, City, State)
Austin-Bergstrom International, Austin, Texas
Baltimore/Washington International Thurgood Marshal, Glen Burnie, Maryland
Bob Hope, Burbank, California
Boeing Field/King County International, Seattle, Washington
Charlotte/Douglas International, Charlotte, North Carolina
Chicago Midway International, Chicago, Illinois
Chicago O'Hare International, Chicago, Illinois
Cincinnati/Northern Kentucky International, Covington, Kentucky
Cleveland-Hopkins International, Cleveland, Ohio
Dallas Love Field, Dallas, Texas
Dallas/Fort Worth International, Fort Worth, Texas
Denver International, Denver, Colorado
Fort Lauderdale/Hollywood International, Fort Lauderdale, Florida
George Bush Intercontinental/Houston, Houston, Texas
Greater Rochester International, Rochester, New York
Hartsfield-Jackson Atlanta International, Atlanta, Georgia
Honolulu International, Honolulu, Hawaii
Jacksonville International, Jacksonville, Florida
John F. Kennedy International, New York, New York
John Wayne Airport-Orange County, Santa Ana, California
Kansas City International, Kansas City, Missouri
La Guardia, New York, New York
Lambert-St. Louis International, St. Louis, Missouri
Laurence G. Hanscom Field, Bedford, Massachusetts
Long Beach/Daugherty Field, Long Beach, California
Los Angeles International, Los Angeles, California
Louis Armstrong New Orleans International, Metairie, Louisiana
McCarran International, Las Vegas, Nevada
Memphis International, Memphis, Tennessee
Metropolitan Oakland International, Oakland, California
Miami International, Miami, Florida
Minneapolis-St. Paul International/Wold-Chamberlain, Minneapolis, Minnesota
Nashville International, Nashville, Tennessee
New Castle, Wilmington, North Carolina
Newark Liberty International, Newark, New Jersey
Norman Y. Mineta San Jose International, San Jose, California
North Las Vegas, Las Vegas, Nevada
Orlando International, Orlando, Florida
Orlando Sanford International, Sanford, Florida
Palm Beach International, West Palm Beach, Florida
Philadelphia International, Philadelphia, Pennsylvania
Phoenix Sky Harbor International, Phoenix, Arizona
Phoenix-Mesa Gateway, Mesa, Arizona
Pittsburgh International, Pittsburgh, Pennsylvania
Port Columbus International, Columbus, Ohio
Portland International, Portland, Oregon
Rickenbacker International, Columbus, Ohio
Ronald Reagan Washington National, Arlington, Virginia
Sacramento International, Sacramento, California
Salt Lake City International, Salt Lake City, Utah
San Antonio International, San Antonio, Texas
San Diego International, San Diego, California
San Francisco International, San Francisco, California
Seattle-Tacoma International, Seattle, Washington
St. Augustine, Saint Augustine, Florida
St. Petersburg-Clearwater International, Clearwater, Florida
Tampa International, Tampa, Florida
Teterboro, Teterboro, New Jersey
Trenton Mercer, Trenton, New Jersey
Washington Dulles International, Dulles International Airport, Washington, D.C.
Will Rogers World, Oklahoma City, Oklahoma
William P. Hobby, Houston, Texas