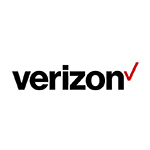 Verizon Chairman and CEO Lowell McAdam shed some light on their video strategy for 5G and it involves partnering with an existing OTT player. But which player?
McAdam made it perfectly clear that Verizon has no intention of developing their own OTT video offer, but rather intends to partner with an existing player to bundle video with 5G, which the company will launch in four markets this year. McAdam sees Verizon's Oath assets — which include digital content from Yahoo, Aol, and others — as the perfect complement to linear OTT, and that combination will be a win for consumers in his view.
"Our view is we should partner with those that are in the linear game, let them be very good at what they do," McAdam said in a Yahoo Finance interview yesterday. "We'll add digital content to that mix and we'll position ourselves for where we become more of an over-the-top video culture versus the linear model that we have today."
What McAdam is previewing is an integrated OTT offer that combines a linear channel line-up and VOD with Verizon's digital assets. He hopes this approach will provide both some differentiation in the market and additional ways to monetize their Oath digital content.
McAdam didn't reveal any potential partners, but one would assume he's referring to one of the many vMVPD provider options, including Sling TV, YouTube TV, PlayStation Vue, DIRECTV NOW, fuboTV, Hulu Live TV, and a few others. My bet would be either Hulu, YouTube TV, or PlayStation Vue, considering both DIRECTV NOW and Sling TV are owned by current Verizon competitors. But of course Google is now a competitor too, thanks to Oath's advertising business model. So that may rule YouTube TV out too.
Maybe Verizon partners with Sling TV, but as a part of a broader partnership with DISH for all that DISH wireless spectrum? AT&T also just announced an OTT strategy, but unlike Verizon, they're doubling down on their own OTT platform.
"By the time we launch in fourth quarter, we said second half of the year, but we're going to launch by fourth quarter, we will have a partner picked out and we'll integrate our Oath assets into their linear assets that they have and bring the full package to customers," said McAdam in the interview. "We think that's going to be a big hit from a customer perspective."
Verizon shared some of this detail with Wall Street analysts yesterday evening, previewing their 5G strategy and trying to convince Wall Street that it will be worth the many billions of dollars of investment.
Video Future
One thing is clear: McAdam doesn't see a bright future in traditional linear video and took a swipe or two at competitors who are trying to amass large content assets to shore up that approach.
"We made our bet several years ago before we bought AOL and Yahoo and combined them together to do Oath that we weren't going to be investing in the linear TV model," he said. "I've said this a couple of times, I think the linear model is dead, it's just going to take a long time to die."
McAdam is confident in Verizon's strategy. He cited how both Yahoo Finance and Yahoo Sports reach more of a daily audience than CNBC and Bloomberg combined, and ESPN, respectively.
"So we're not out there buying these big content companies trying to achieve scale, we're much more in the digital area," he said. "Some have bet on linear, we've bet on digital."