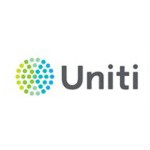 Any service providers that were considering an asset spinoff in the form of a telecom REIT strategy may find that avenue is now closed to them, noted Mark Wallace, chief financial officer for Uniti, the company formerly known as Communications Sales & Leasing.
CS&L, now known as Uniti, was spun off from Windstream as a telecom real estate investment trust (REIT) in 2015 and could now find itself in a unique position as a result of Internal Revenue Service rules established since the spinoff. Wallace made the observation during a question and answer session at a financial conference this week.
"About a year ago, the IRS issued new regulations that essentially made the spinoff of a REIT from a C corporation [unviable] because the economics are no longer attractive," explained Wallace. The reason is that a C corporation undertaking a REIT spinoff can no longer get the benefits until years after the spinoff.
Although REITs have existed in other industries for years, Windstream was the first telecom company to spin off network assets such as copper and fiber infrastructure into a REIT. The company's decision to make that move was driven by the desire to free up cash for network investment. The company freed up cash by transferring some of its debt to the REIT, which pays 90% of its income as dividends and avoids corporate tax on that money.
At the time, some industry observers expected other telecom companies to follow Windstream's move in spinning off REITs, but it now appears that Windstream may be the only telecom company that ever will make that move.
"The first mover [advantage] we thought we had when we were initially spun off is going to be . . . a lot longer runway than it was initially," commented Wallace.
Telecom REIT Strategy
From the start, the plan for the CS&L (now Uniti) telecom REIT was to diversify its holdings by acquiring additional telecom assets suitable for inclusion in a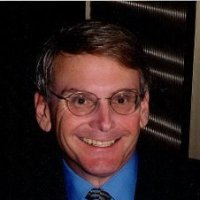 REIT. The company now has made several such acquisitions, most recently adding regional carrier Hunt Telecom to the fold.
Those acquisitions have reduced Uniti's reliance on Windstream, which now generates 70% of Uniti's revenue in the form of lease payments on the infrastructure that was spun out. Uniti's goal is to reduce that number to 50% or less within another two years, Wallace said yesterday.
CS&L/ Uniti has continually looked for new options it can offer potential sellers and at yesterday's conference, Wallace outlined another such option.
Instead of receiving payment in the form of shares of common stock, a seller soon will be able to receive partnership units that are convertible to stock shares and "until the conversion happens, it's a tax-free event," Wallace explained.
Uniti already is in discussions with potential sellers regarding transactions that would be made based on this approach, he noted.
CS&L/ Uniti's stock value has been volatile, which has made it challenging to pay for acquisitions using stock. But as Wallace also noted, the company has been bridging the gap using preferred securities that provide an "equity upside."
Wallace argued that investors are beginning to respond favorably to Uniti's strategy. According to Wallace, one third of the top 30 technology stock investors hold Uniti stock.
Wallace made his comments at the Morgan Stanley Technology Media & Telecom Conference, which was also webcast.