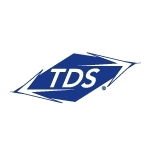 TDS intends to invest $14 million into expanding its recent TEAM Companies data center acquisition. The investment will double the capacity of the Madison, Wis. based facility, taking it to 15,000 sellable square feet.
BY TDS' estimation, the expansion will make the TEAM data center the largest commercially available Tier III data center in the region. TDS purchased the TEAM data centers, which also have a presence in Cedar Falls and Des Moines, Iowa for $47 million in Dec. 2010.
"Our investments will help other high-tech businesses grow as they look to secure important elements of their IT infrastructure," commented David Wittwer, president and CEO of TDS Telecommunications Corp. as he addressed attendees at the Governor's Conference on Economic Development in Madison on February 10th.
For TDS, and other tier 2 service providers, the continuing investment in enterprise and cloud infrastructure signals the growing importance they place on diversifying beyond legacy voice services.
TDS also recently acquired VISI, another data center asset, based in Minneapolis, Minn. Both data centers continue to operate under their own brands, as wholly owned subsidiaries of TDS Telecommunications parent company, Telephone and Data Systems Inc. of Chicago.