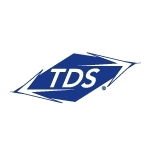 TDS expanded its data center portfolio today with the acquisition of Cedar Falls, Iowa based TEAM for $47 million. TEAM operates three data centers across the Midwest in Cedar Falls and Des Moines, Iowa, and Madison, Wis.
The acquisition adds to TDS' diversification strategy of acquiring hosted and managed data services capacity. "As more companies strive to manage massive amounts of mission critical data, network applications, security services, and risk, partnering with experts in IT and communications infrastructure, such as TEAM and TDS, will be an essential element of success in today's data-centric marketplace," said Dave Wittwer, president and CEO for TDS Telecommunications Corp. in a press release.
TDS also recently acquired VISI, a Minneapolis, Minn. based data center operator. With the TEAM acquisition, TDS now operates eight data centers across the Midwest with 55K square feet of capacity and "lots of room to expand," TDS spokeswoman DeAnne Boegli tells Telecompetitor
For the VISI and TEAM acquisitions, TDS plans to maintain their existing brands. "They will operate under their own brands but be closely associated with TDS Telecommunications," Boegli says.
Tier 2 carriers like TDS have been putting heavy emphasis on expanding their business into the data center and enterprise segment. We expect that trend to continue.