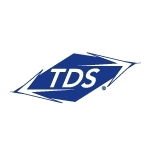 TDS Telecom has launched a remote troubleshooting tool to enable technicians to troubleshoot problems without entering subscribers' premises. Technicians also can step subscribers through installations. The goal of the tools is to keep subscribers and technicians safe during the COVID-19 pandemic.
If the subscriber agrees to conduct the service call in this manner, the tech sends a text message with a link. The subscriber clicks the link and a web browser opens.
No app is downloaded and the customer is able to share images and videos. An augmented reality tool enables the tech to draw on the image to guide the person inside the home or business.
TDS Remote Troubleshooting Tool
The company field-tested the tool for several weeks and made it available across its footprint at the beginning of this week.  "The feedback we received from customers during our trial of this new tool was overwhelmingly positive," Andrew Buchert, TDS's vice president of Field Services, said in a press release.  "It's incredibly easy to use and customers are getting the assistance they need without having someone in their home or business."
The TDS remote troubleshooting tool is the latest example of a new trend in technician support. Cox and Verizon introduced similar products in response to the COVID-19 pandemic.
One of the few bright spots from the pandemic is that it is accelerating technologies that likely will have broad applications once the crisis is over. The most obvious example is the rise of teleconferencing, tele-education and telemedicine. It is highly likely that each will be far more common in the post-pandemic world.
The technician tools being employed by TDS, Cox and Verizon fall into the same category. Their use now likely will prove that it is possible to free up technicians, reduce fleet and related overhead, help the environment and serve customers more quickly. This makes it likely that these tools will become a permanent part of operators' tool chests.