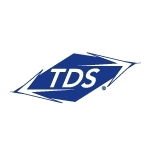 TDS Telecom on Tuesday announced plans to upgrade its network and services in Concord, Tenn. and parts of Knoxville – with a twist. Customers who sign up now for the new services, which will rely on fiber-to-the-home infrastructure, will get free installation and, if 15% of the people in a neighborhood pre-register for service "before fiber rolls out," customers in that neighborhood will get their choice of a lifetime Internet speed upgrade or a lifetime upgrade to high-definition TV.
This may sound a bit like what Google Fiber did in Kansas City and plans to do in new markets such as Austin, Texas. But it appears different in one important respect. In Kansas City, Google used its pre-registration process to determine which neighborhoods would get fiber first – and left open the possibility that some areas might not get fiber at all. But TDS's site already shows where fiber will be coming and if you click on a specific neighborhood targeted for an upgrade, the site shows a deadline for pre-registering. Those deadlines vary from one neighborhood to another, suggesting that TDS already has its rollout schedule planned.
This approach is likely to meet with better acceptance than the one that Google has used. Google is coming under increased scrutiny from competitive carriers who argue that Google is getting preferential treatment from local municipalities. The same day that Google announced its plans to build a high-speed network in Austin, for example, AT&T said it would do the same if it were given the same terms and conditions. Carriers sometimes find it difficult to make a business case for deploying high-speed networks throughout a municipality. But if they can deploy only to areas with the highest demand for service, it's easier to make the economics work.
Having said all of this, it's worth noting that there are some areas of Knoxville that are not part of TDS Telecom's upgrade plans. Some areas already have fiber. But others do not and are not part of the latest upgrade plans. Telecompetitor has an inquiry in to TDS about this and will publish an update when we hear back from them.
Taking it slowly
TDS first experimented with its IPTV service, dubbed TDS TV, in two markets in 2008. Since then the company has rolled out several additional markets. Initially the company restricted TDS TV to areas where it had deployed FTTH but in some markets the company now uses short-loop DSL to support the service.
In an address at the TelcoTV conference last fall, TDS Telecom President and CEO Dave Wittwer cited technology choices, along with how to become number one, as the company's biggest challenges in the IPTV market.
While people like TDS TV, they "love" their TDS broadband service, Wittwer said.
TDS initially plans to offer Internet service at speeds of up to 100 Mbps in the areas covered by Tuesday's announcement.