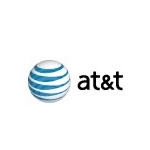 AT&T didn't waste any time in mounting a competitive response to Google's announcement today that it would bring an ultra-high-speed fiber network to Austin, Texas. In a press release issued about one hour after Google's announcement, AT&T said it is prepared to build an advanced fiber optic infrastructure in Austin capable of delivering speeds up to 1 gigabit per second – which would make it equivalent to what Google already has built in Kansas City and now aims to build in Austin.
AT&T, which is the incumbent local carrier in Austin, said its plans for Austin "anticipate it will be granted the same terms and conditions as Google on issues such as geographic scope of offerings, rights of way, permitting, state licenses and any investment incentives."
The comment about "geographic scope of offerings" likely is a reference to the approach Google has taken in Kansas City, building out its ultra-high-speed network only in "fiberhoods" where a sufficient number of residents have committed to taking the service. That's an important consideration, as local municipalities often require network operators to commit to serving the entire community in order to obtain certain terms and conditions related to some of the other factors AT&T references such as rights of way and permitting.
As if to reinforce the company's seriousness about Austin, AT&T's press release included a quote from AT&T Chairman and CEO Randall Stephenson stating how encouraged Stephenson was about "the recognition by government officials that policies which eliminate unnecessary regulation, lower costs and speed infrastructure deployment, can be a meaningful catalyst to additional investment in advanced networks which drives employment and economic growth."
Telecompetitor contributor Gary Kim in a post published just yesterday anticipated that incumbent network operators like AT&T  would begin asking for the kinds of terms and conditions Google got in Kansas City and apparently also has been offered in Austin. Google has been taking every opportunity to tout how it has been able to persuade local officials to relax traditional construction requirements once officials understand the potential economic benefits of an ultra-high-speed network.
One would assume, however, that in order for AT&T to obtain the same terms and conditions Google has been offered in Texas, the incumbent carrier also will have to agree to whatever reciprocal terms and conditions Google has offered. In Kansas City, for example, Google offered free services to school and government buildings.
One puzzling aspect of AT&T's announcement is that the company said it was making its Austin plans "in conjunction with [the company's] previously announced Project VIP expansion of broadband access."
Project VIP encompasses AT&T's plans for smaller markets that have lagged behind larger metro areas in terms of investment in broadband infrastructure. Project VIP does not include any plans for deploying fiber-to-the-home, let alone ultra-high-speed FTTH such as what Google is planning for Austin. Instead it focuses on AT&T's high-speed DSL-based U-verse service and on LTE. Perhaps AT&T just wanted to remind people that it has been making a considerable investment in wireline and wireless networks.
The financial community always gets nervous about network operators spending more than a certain percentage of revenues on their network infrastructure, however – and certainly not without advance notice. In a nod to them, AT&T said in its announcement today that its Austin plans are "not expected to materially alter [the company's] anticipated 2013 capital expenditures."