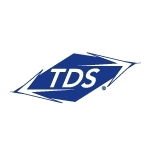 "We need water, we need air, we need shelter and we need broadband," said TDS Telecom President and CEO Dave Wittwer in an address to attendees of the TelcoTV conference in Las Vegas today.  And Wittwer sees multi-play bundles that include video as key to the success of broadband.
In today's address, Wittwer offered new details about the company's plans for its IPTV-based TDS TV offering, originally rolled out in two Tennessee markets in 2008. This year that offering is seeing "rapid expansion," Wittwer said and is being rolled out to 10 communities in four states – including Tennessee, Georgia, Minnesota and Wisconsin.
In 2013, TDS may bring TDS TV to nine more communities in three states, Wittwer said.
It's worth noting that TDS has been talking about bringing TDS TV service to 20 new markets for at least seven months and the markets Wittwer referenced total 19 — so the company's plans haven't been expanded. Also unchanged since earlier this year was the information Wittwer offered about TDS TV take rates – about 30% in the two communities that have had the service for several years.
That's a respectable number, considering that the company has cable competition in those markets. But what may be more encouraging from TDS's point of view is that, as Wittwer noted in today's address,  95% of TDS TV customers subscribe to the triple play.
Wittwer also noted that while initial TDS TV customers said they liked the service, they said they loved their broadband service. He also noted that, although TDS resells Dish Network in markets where TDS TV is not available, "broadband penetration is higher where we have terrestrial TV."
Two of TDS's biggest challenges in the IPTV arena are decisions about what technology to use and competitive issues. "The challenge for all of us is how we become number one," said Wittwer.
On the technology side, Wittwer noted that the company deploys passive optical networks for any new construction and that those networks were used for TDS's initial TDS TV offerings. As the company adds new markets, however, it will be relying on short-loop DSL. He noted, though, that TDS is aware that "at the end of the day everything has to be a fiber network." The question, he said, is how long the high-speed DSL will suffice.
As for competitive issues, Wittwer cited the importance of making customers aware of its TDS TV offering – especially for people moving in to the community. According to TDS research, the first place people call when they move in to an area is the utility company, followed by either a video or broadband provider. Accordingly it's critical for customers to know that TDS is a TV provider.
AT&T Successes
Also at TelcoTV, AT&T Vice President of U-verse and Video Products Maria Dillard offered some market metrics for U-verse, including:
AT&T has sold more than 1 million U-verse wireless receiver, which eliminate the need for a TV outlet.
Nearly 50% of customers have used the company's Santa Tracker app.
70% of U-verse customers have had what Dillard called an "enhanced experience" – such as using personalization capabilities.
The average monthly revenue per bundled U-verse user is $170