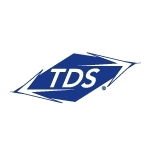 After a cautious start three years ago, TDS Telecom is getting more serious about IPTV.
The company yesterday announced the availability of its IPTV offering, known as TDS TV, in La Vergne, Tenn.—a fast growing suburb of Nashville that saw its population rise from 18,687 in 2000 to 32,588 in 2010. And a company spokeswoman told Telecompetitor today that the company plans to add 18 more TDS TV markets—although she did not reveal where.
"This isn't cable, and it's not satellite," said Bill Schmitt, market manager for TDS, in the announcement. "It's an alternative that we know you'll really like."
It's not surprising that Schmitt mentions satellite, because tier 2 telcos often rely on partnerships with companies such as Dish Network and DirecTV for video service. Some industry observers have questioned the viability of IPTV–and the fiber infrastructure that typically underlies it–in tier 2 markets, where deployment costs must be recovered from a smaller customer base than in the major metros served by companies such as AT&T and Verizon. But ultimately the viability of a video offering depends on customer take rates.
TDS previously announcing only two other IPTV markets—Farragut and Mt. Juliet, Tenn., where the company began offering service in 2008. The company's video share in those markets now stands at 30%, the spokeswoman said. That's an encouraging number considering that the company is up against two different incumbent national cable operators in those markets–apparently encouraging enough for the company to now venture further with its video offering.
The TDS TV offering is based on the Microsoft Mediaroom platform and features more than 240 all-digital channels (including HD), picture-in-picture channel surfing, instant channel change and connected-home DVR.
"With the connected-home DVR customers can record up to four shows at one time, watch and manage recordings from any TV in the home and pause a show in one room, then pick it up in another," TDS said in the announcement.
Any plans to expand beyond the next 18 markets will depend on demand, the TDS spokeswoman said.