When private equity firm EQT bought Lumos, Spirit Communications and NorthState and renamed the combined company Segra, some people saw EQT's Segra strategy focused primarily on the enterprise side of the business and in piecing together a regional fiber network that now extends from Pennsylvania to Georgia.
But the consolidated company still has a strong focus on the residential and small business side of the market, as Telecompetitor learned in an interview with Diego Anderson, senior vice president and general manager of what Segra calls its "RSB" unit – for "residential and small business."
"We're looking at opportunities to deploy more fiber in both markets," said Anderson of the Virginia local service markets that came through the Lumos acquisition and the North Carolina markets that came through the NorthState acquisition.
Segra RSB Strategy
While the EQT acquisitions of Spirit and Lumos came in 2017, the NorthState acquisition was only completed in June. Nevertheless, Segra already has deployed fiber-to-the-premises infrastructure passing 4,000 locations in North Carolina.
Segra now has FTTP available to over 100,000 locations. Residentially, the company deploys service supporting symmetrical speeds up to 1 Gbps.
"We're seeing more [people] adopt one gig based on work from home" and children attending school remotely during COVID-19, Anderson noted. With videoconferencing, customers not only need fast download speeds but also fast upload speeds, he said.
The company also offers service at speeds up to 8 Gbps using XG-PON technology for small business customers. Currently that technology is deployed in strategic locations but "as the technology advances, there might be an opportunity to make it more available," Anderson said, adding that the change can be made by swapping out a line card.
Residential service options also include video delivered as a streaming service, and although only a quarter or so of customers take video service, it's part of the "value proposition for some customers," Anderson said.
The local service territories that are now part of Segra include some rural areas as well as metro areas, including the thriving Piedmont triangle area of North Carolina. The company uses the term "base" markets for its incumbent local service areas and "expansion" for areas where it operates as a competitive local exchange carrier (CLEC). Fortunately for Segra, both the base and expansion territories in both Virginia and North Carolina are seeing population growth, according to Anderson.
The company remains focused on its base markets and continues to look for opportunities "where we can meet the needs of the community and put capital to work in an efficient" manner, he said.
While Segra uses the Segra name for its enterprise business, which includes multiple data centers, and for the regional fiber network, it has retained the Lumos and NorthState names for the RSB unit.
A key opportunity that Segra saw in the NorthState acquisition was the ability to expand the NorthState product portfolio. Anderson noted, for example, that Segra already provided connectivity into numerous data centers, including some owned by NorthState, creating cross-selling opportunities.
Other parts of the Segra portfolio that are now available to NorthState include MEF-certified Ethernet services and data connections backed with service level agreements (SLAs).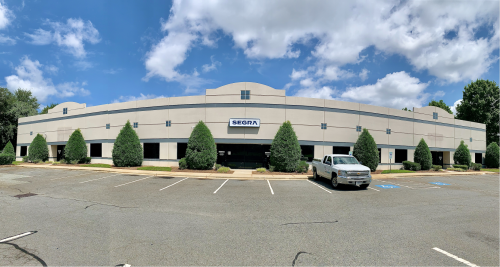 Whither EQT?
Segra isn't the only broadband/ telecom investment that EQT has made. EQT also recently became a part owner of Zayo Networks and has announced plans to acquire edge data center operator EdgeConnex.
EQT's ambitions in the broadband/telecom market would seem to be a reason for optimism about the business and I'm looking forward to following what the investment firm does in this market and to gaining a better understanding of the firm's overarching broadband/telecom vision.