Investment organization EQT Infrastructure said today that it will acquire EdgeConneX, a company that operates both edge and hyperscale data centers. EQT previously invested in network operators Lumos, Spirit and Zayo.
But in an interview with Telecompetitor, EdgeConneX CEO Randy Brouckman said EdgeConneX will continue with a carrier-neutral approach. Terms of the EQT EdgeConneX deal were not disclosed.
EdgeConneX Business Model
EdgeConneX was founded a decade ago before many people were talking about edge computing. But the founders foresaw a need to move content closer to end users and initially focused on establishing data centers at cell towers, Brouckman told us.
"We had the right vision, but we needed to be closer to broadband aggregation points," Brouckman said.
One of the company's early ventures was to construct a data center in Houston, which had no major peering point despite being the fourth largest city in the country. With content distributed from that location, consumers served from it saw a 25% improvement in packet loss, according to Brouckman.
In the early 2010s, EdgeConneX built 23 data centers in 24 months and as Brouckman explained, "Our discussions with cloud companies accelerated." While the company initially focused on bringing content closer to the consumer, it branched out into bringing content closer to the enterprise.
"We work with customers to determine where they want" data centers, observed Phillip Marangella, EdgeConneX chief marketing officer, in the interview with Telecompetitor.
Telecompetitor initially spoke with EdgeConneX about its edge strategy in 2015. At that time, one of the company's target markets was broadband providers in Tier 2 and Tier 3 markets. EdgeConneX touted its ability to improve internet performance while lowering internet connectivity costs.
That value proposition still exists, Brouckman said. He also noted that edge data centers start as "on-ramps to the cloud" but over time, "many markets grow into hyperscale markets."
EQT EdgeConneX Deal
According to today's press release, EQT Infrastructure will "actively assist" EdgeConneX in pursuit of "new opportunities to grow in existing and new markets globally."
Brouckman used the term "digital infrastructure" to describe EQT's investment in EdgeConneX and noted that EQT "realized early on that digital infrastructure is critical infrastructure – we need it more than we need roads in some cases."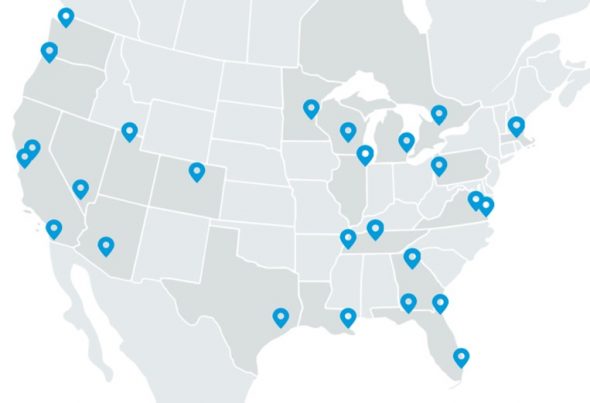 The desire to own critical infrastructure also may have driven EQT's 2017 purchases of network operators Lumos Networks and Spirit Communications, as well as last year's Zayo Holdings deal.
EQT is a co-owner of Zayo, along with investment group Digital Colony. Brouckman noted that Zayo is "already a major customer and partner with EdgeConneX" but also noted that Zayo's other owner owns one of EdgeConneX's competitors.
EdgeConneX has seen a "pick up in activity" from wireless service providers as those providers gear up to support applications requiring low latency such as IoT, cloud gaming and autonomous vehicles, Brouckman noted.
Some of the wireless providers are building edge computing infrastructure of their own, but Brouckman doesn't see that model prevailing long term. Rather than having multiple carriers build redundant edge computing resources, it would make more sense for them to share carrier-neutral edge facilities, he said.