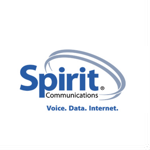 Just a few months after global investment firm EQT Partners announced plans to purchase fiber network operator Lumos Networks, EQT fiber investment continued today with the announcement of another U.S. fiber network deal.
EQT said it would purchase a majority stake in Spirit Communications, a regional fiber network operating in the Carolinas and Georgia created by a group of independent telcos serving the area. The telcos will retain a "significant stake" in the company, according to a press release. Terms of the deal were not disclosed.
EQT Fiber Investment
EQT fiber investment is just one of multiple areas in which the investment firm is involved. Previous investments have included "household names" such as Electrolux, AstraZeneca and Ericsson, today's press release notes. Both the Lumos and Spirit investments were made through the firm's EQT Infrastructure division.
The EQT investment in Spirit will "continue and accelerate Spirit's capabilities," said Spirit Communications' CEO Robert Keane in the release. Keane called EQT "the type of partner that would help transform the business" but did not provide details about what form that transformation might take and neither Spirit nor EQT responded immediately to a request from Telecompetitor for more information about that.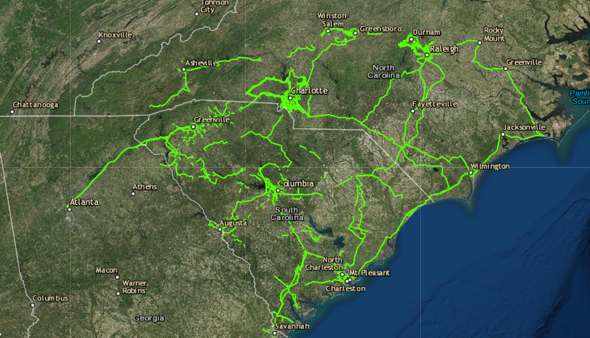 Given their close geographical alignment in the mid Atlantic region, EQT appears to be assembling a large regional fiber presence on the east coast with the acquisition of Lumos and Spirit. Perhaps additional expansion plans will follow that help fill in the northeastern seaboard, giving EQT a considerable east coast presence.
Spirit was founded in 1985 by 11 largely rural telcos "as a means to elevate the infrastructure exclusively to commercial businesses and government agencies in South Carolina, North Carolina and Georgia," the Spirit website notes. The company now has over 9,000 miles of fiber and serves thousands of customers in 17 metro markets, according to today's press release. "Spirit's fiber is directly connected to over 2,400 buildings as well as over 2,500 cell sites," the press release noted.
Interest in Regional Fiber Networks
EQT isn't the only company finding growth opportunities in fiber networks. Uniti Group, the real estate investment trust spun off from Windstream in 2015, is just one example of another company that has been acquiring fiber companies, and also has been deploying fiber for wireless network operators seeking cellsite connectivity.
Cellsite connectivity is a key driver of the fiber network investment boom as carriers look to deploy those sites more densely to accommodate short-radius small cells as well as 5G equipment operating in higher-frequency spectrum bands. Higher-frequency bands can support greater bandwidth but with shorter coverage range in comparison with today's networks.
And while some wireless network operators are deploying at least some of this fiber themselves, all of them are relying, to a greater or lesser extent, on wholesale sources such as Spirit Telecom.
As wholesale or retail carriers deploy fiber to cellsites, they often seek to maximize their returns by also bringing fiber to neighboring business buildings, opening up opportunities to offer higher-speed more advanced services to businesses in those buildings. As fiber is delivered deeper into the network, it also may play a role in supporting residential high-speed broadband deployments in rural areas by helping to reduce the cost to connect communities to the internet. Opening up opportunities such as those, as well as opportunities in the business and wholesale markets, likely was a key factor in Spirit Telecom's decision to bring in an outside investor.
Spirit isn't the only statewide or regional network owned by independent telcos. Similar networks exist throughout the United States – and deals similar to the one that Spirit struck with EQT could be appealing for some of these other regional networks as well. I doubt whether some of these networks would be willing to give up a controlling share, however, just as I doubt whether investors such as EQT would accept anything less than a controlling share.
EQT's deal with Lumos was announced in February.