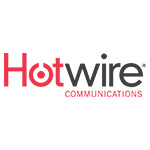 Community and MDU broadband provider Hotwire is migrating their FTTP architecture to next-generation fiber broadband technology XGS-PON, The Hotwire XGS-PON transition will use equipment by Nokia, the broadband equipment supplier announced today.
Hotwire XGS-PON deployments will begin in the provider's North Carolina and Florida markets, including Salisbury, North Carolina. Hotwire recently partnered with Salisbury to take over and operate their municipal fiber broadband network.
Hotwire develops FTTP broadband networks in communities and MDUs, often in partnership with community developers and homeowner associations, offering the Fision-branded triple play service. The company operates networks across 560 properties in Pennsylvania, Florida, Georgia, North Carolina, New York, New Jersey, and Ohio.
The move to Nokia's XGS-PON platform gives Hotwire a path to 10 Gbps broadband service. Most of the operator's network is currently built on GPON, and this migration will allow them to use their current access node, according to a Nokia press release.
"From the beginning, Hotwire has focused on deploying cutting-edge technology to ensure our customers experience the very best of broadband," said Jonathan Bullock, VP of Corporate Development & Government at Hotwire in a prepared statement. "We're now making that network even faster for our customers by rolling out the first 10-Gigabit service in Florida and North Carolina."
Current fiber broadband providers are evaluating their path to next-generation fiber access technology, which includes XGS-PON or NG-PON2 paths. Some view XGS-PON as an intermediate step, followed by NG-PON2. Verizon has decided to skip XGS-PON, and go straight to NG-PON2.  Some smaller providers have also opted for NG-PON2 including electric cooperative broadband provider OzarksGo and Inyo.
AT&T, Frontier and a few others have announced migration plans to XGS-PON. Both companies see XGS-PON as a path to being able to support 10 Gbps service, while also laying the foundation for important ultra-broadband technologies like 5G. NG-PON2 brings some advantages, including higher capacity and better wavelength management, but it comes at a higher cost.
Image courtesy of flickr user Matthew Wilson.