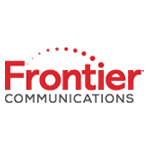 Frontier will be upgrading their Fios FTTP markets with Nokia's XGS-PON platform, paving a path towards being able to offer 10 Gbps broadband service, Nokia announced yesterday. Frontier XGS-PON technology will be used in their Fios FTTP territories including Texas, California, and Florida, which were acquired from Verizon.
The 10 Gbps capability will be provided through Nokia's 7360 platform. Nokia says the platform supports both traditional and software-defined access (SDA) networking approaches.
"We are excited to be working with Nokia on solutions that bring multi-Gigabit services to the home and quickly scale to 10 Gigabits and beyond," said Steve Gable, CTO, and EVP at Frontier Communications in a press release.  "Nokia's platform will enable us to effectively support xDSL, P2P fiber, GPON and 10Gbps PON requirements and gain the flexibility to seamlessly evolve into future PON technologies."
Frontier XGS-PON
Frontier will initially focus on their Dallas/Ft. Worth market, with plans to extend beyond that in Texas, followed by California and Florida. These are former Verizon Fios territories, but Frontier is moving in a different FTTP upgrade path than Verizon.
Verizon anointed NG-PON2 as their preferred upgrade path quite some time ago, and announced a trial in Tampa, Florida back in January 2018 using a Calix platform. Interestingly enough, Tampa is now a Frontier market.
There is some debate regarding a next-gen FTTP path, with a bit of competition between XGS-PON and NG-PON2 brewing. Some consider XGS-PON as an interim step that eventually leads to NG-PON2. Verizon has decided to leapfrog XGS-PON and go straight to NG-PON2. XGS-PON is generally considered a lower cost solution than NG-PON2, at least for now.
AT&T has also signaled they are adopting XGS-PON, opting for a virtualized SDA approach. AT&T has conducted XGS-PON trials in Atlanta and Dallas using this virtualized approach.
Nokia says the 7360 platform that Frontier is deploying is also capable of supporting TWDM-PON, which is synonymous with NG-PON2.