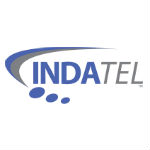 Indatel, a provider of connectivity to rural and urban areas nationwide, is embarking on a new strategy it calls "Tent Stakes," which it hopes will extend the Indatel network reach.
Until now Indatel members primarily have included statewide and regional networks operated by small rural telco consortiums, but the organization now is encouraging state telecom associations in states lacking statewide networks to join. The Washington Independent Telecommunications Association (WITA) already has joined — and in an interview, Indatel Chief Operating Officer Max Huffman said Indatel is reaching out to state telecom associations in about 10 more states.
The Tent Stakes strategy is aimed at enabling the Indatel network to be better positioned to "seek out and respond to national opportunities" – such as requests for proposal that include connectivity to rural areas of multiple states.
"We want to be more inclusive and representative of the rural telecom industry holistically," said Huffman.
Tent Stakes
A rural telco in a state such as Washington that lacks a statewide rural operator network may rely on leased connections to major Internet points of presence rather than owning a part of the connecting network, but likely has obtained the best deal it can find, Huffman said. Indatel now will be able to draw upon telcos such as those in responding to RFPs and include those telcos in RFPs seeking connectivity to locations in their area.
"We'll find a way to get them back into the core network," Huffman said.
Indatel emerged on the rural telecom scene several years ago when it began interconnecting statewide and regional networks. Since then the organization has enhanced its offerings by, for example, establishing a point of presence in Chicago to make it easier for other networks to interconnect with member networks. Member networks also have been upgrading to support speeds up to 100 Gbps.