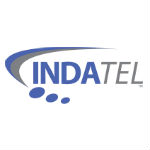 Indatel, an alliance of regional and statewide fiber network operators that have interconnected their networks, has expanded the services it can offer with the turn-up this week of a new point of presence in Chicago. The organization's new offerings will enable it to "get more aggressive" about the wholesale market, said Max Huffman, Indatel's chief operating officer, in an interview.
The Indatel network is connected to more than 500 rural carriers,  and the new POP will enable other network operators to reach any of them via an Ethernet network-to-network interface. The Indatel network, which includes infrastructure such as tandem switches, can handle voice, video or data traffic. But as Huffman explains, "The common denominator is it's all Ethernet."
Without the Indatel POP, network operators wanting to reach carriers attached to the Indatel network would have to connect with them at a point closer to the carrier.
Rural carriers connected to the Indatel network also will benefit from the new POP, which is located on Cermak Street in Chicago – a popular network interconnecton spot, Huffman said. "Members come in with a trunk on our router and we're able to provide them a multitude of services" over that connection, Huffman explained.
For example, members will be able to peer with content delivery networks at the Indatel POP.
"A small rural [carrier] doesn't have enough scale to attract direct connection to a CDN," said Huffman. "We're leveraging our members to garner enough scale to garner the attention of the large CDN players."
Member companies also can use their connection into the Indatel POP to reach Internet backbone providers – a service Indatel calls "transit IP services aggregation."
Indatel began interconnecting some of its 28 facility-based members back in 2009. Last year the organization announced a rebranding effort aimed at highlighting its ongoing mission of interconnecting networks to provide the best reach into rural markets.