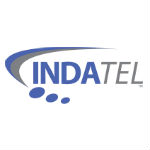 A 100 Gbps network upgrade is underway for the Indatel consortium of independent regional and statewide fiber networks. By interconnecting fiber network resources, the group is working towards assembling a single seamless network covering a large part of the U.S.
"Many member companies have deployed or upgraded to 100 gigabits" using Cyan equipment, said Kevin Wade, director of product marketing for Cyan, in an interview. "Some of them want to make sure their needs are met within Indatel at the same rate."
The Indatel 100G Network Upgrade
The Indatel upgrade will use a packet-optical transport platform (P-OTP) from Cyan that provides coherent OTN transponding and muxponding and also supports software defined networking (SDN) and ROADM capability, although Wade said Indatel will not use SDN or ROADM capability – at least not initially.
"They're using optical capability to enable their Ethernet fabric today," said Wade. "They can add a ROADM in the future by adding a line card."
OTN capability will enable Indatel members to aggregate multiple services onto a single wavelength. "In the classic application, they would aggregate a bunch of Ethernet connections and multiplex them onto a single wavelength," Wade explained. "In this case they are multiplexing several 10 Gbps services into a single 100 Gbps wavelength."
He added that, "there is a way to do that using a ROADM but they're doing [optical-electrical-optical] conversion."
Wade also noted that some Indatel members already are offering 100 Gbps services to enterprises or to other carriers on a wholesale basis.
Other Small Telco Advances
On a related note, Cyan also today issued a release highlighting how four different rural carriers are using packet-optical hardware and SDN to enable new capabilities. Carriers and applications highlighted include:
Michigan telco Bloomingdale Communications simplified Carrier Ethernet services management
The BroadBand Vision consortium in Minnesota uses ROADM capabilities to rapidly provision wavelengths for individual members
South Carolina telco Palmetto Rural Telephone Company is using SDN to manage multiple vendors
Montana's VisionNet upgraded its packet-optical transport network to 100 Gbps by leveraging a single-slot module