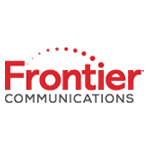 Post Update – Frontier officially filed for Chapter 11 Bankruptcy on April 14th. Read details here.
It's looking pretty bleak for Frontier investors, as the company is prepping the financial community for an all but completed bankruptcy filing. A Frontier bankruptcy doesn't mean the company will disappear though, as it's angling for a restructuring that will allow it to emerge as a different company post-bankruptcy.
In a presentation offered to Frontier bondholders (first spotted by the Stop the Cap publication), the company outlined several factors that have put it in an untenable situation. Reliance on legacy copper-based infrastructure in an evolving broadband world has crippled the company. The company is also saddled in debt, in large part thanks to some high profile acquisitions.
Over half of its revenues (51%) come from residential services, and most customers are DSL broadband customers. The carrier passes some 14 million homes across its footprint, but 11 million can only access DSL. Sixty-five percent of those homes passed can only get speeds of 24 Mbps or less.
Frontier currently has 2.6 million residential broadband subscribers, or a penetration of roughly 21%. Over half, or 53%, subscribe to that slow DSL. Those customers are leaving Frontier for better broadband offered by competitors, namely cable companies. Frontier also still derives 28% of their total revenue from legacy voice services (between consumer and business segments).
In the investor presentation, Frontier admitted that lack of investment in fiber broadband has greatly contributed to this situation. The fiber customers that Frontier does have, 45% of their residential customer base, came mostly from their Verizon Fios acquisitions, and the company is selling many of those customers to WaveDivision Capital. Only 34% of total Frontier revenue derives from its fiber network.
"Significant under-investment in fiber deployment and limited enterprise product offerings have created headwinds that the company is repositioning itself to reverse," company leadership states in the investor presentation.
Frontier is also dependent on Connect America Fund II cash flow, which will soon end. And the replacement for that revenue is the RDOF, which will be distributed through a reverse auction, introducing competition to securing that revenue. Bottom line, Frontier sees continuing and unsustainable declines in revenue and larger losses.
Frontier Bankruptcy Date
A firm Frontier bankruptcy date hasn't been announced, but it is expected soon. As of today, the company's stock is trading at 36 cents per share. Frontier is already painting a better picture, post-bankruptcy restructuring.
The company is putting together plans that it hopes will change its revenue mix, with 47% of its revenues coming from fiber-based networks by 2024 and 66% by 2031. Fiber currently represents 34% of its revenue. Much of this uptick in fiber revenue aims to come from the SMB and enterprise segment.
The company says all options are open to achieve this better mix, including M&A activity, participation in the RDOF auction, and pursuing 5G opportunities. The company said it aims to also "pursue creative financing strategies for the deployment of additional FTTH, FTTT, small cells, and enterprise fiber."
Just as Frontier enters bankruptcy, another large legacy telco, Windstream is probably close to exiting it. The circumstances are different, with Windstream's woes driven primarily by its failed REIT strategy for network assets. Nevertheless, two of the largest legacy independent telcos have suffered significant financial setbacks in the new broadband age.
The other two large independents, CenturyLink (formerly CenturyTel) and TDS pursued what appear to be better strategies to change with the times. CenturyLink pivoted towards enterprise and wholesale by acquiring Level 3. TDS, which does have decent wireless assets through U.S. Cellular, has also heavily invested in fiber assets, providing that cushion that Frontier now so desperately needs.