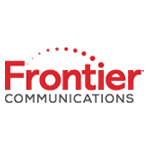 Frontier said today that it plans to sell its operations in four northwestern states to WaveDivision Capital. The Frontier-Wave deal is valued at more than $1.3 billion and involves 350,000 residential and commercial customers in Washington, Oregon, Idaho and Montana.
WaveDivision Capital is headed up by Steve Weed, former CEO of Wave Broadband, one of several network operators in which WaveDivision Capital has invested. Other WaveDivision Capital investments include RCN, Grande, Hargray, Xplornet and MetroNet.
WaveDivision Capital will make the investment in the Frontier properties "in partnership with" global private investment firm Searchlight Capital Partners, according to a press release.
Frontier CEO Dan McCarthy said in the release that the transaction will reduce Frontier's debt and strengthen its liquidity. Rumors have circulated in the last year or so that the company might sell some of its operations to raise funds. According to one report, the company was even considering the sale of prime territories it acquired from Verizon several years ago in Florida, Texas and California. Some of the operations that WaveDivision plans to purchase, including lines in Washington and Oregon, came into Frontier's possession through a previous Verizon transaction a decade ago.
The Frontier-Wave deal is subject to regulatory approvals and is expected to close within one year.
Frontier-Wave Deal
The operations that Frontier is selling generated $619 million of revenue for the 12 months ending March 31, 2019. The company's operations in the four states pass 1.7 million residential and business locations. Of these, approximately 500,000 are fiber-to-the-premises capable.
As of the end of March, Frontier served approximately 150,00 fiber broadband, 150,000 copper broadband and 35,000 video connections in these states. WaveDivision and Searchlight said they have formed a new company to operate the business.
It would seem that the acquisition could be good news for customers in the Frontier territories, as WaveDivision Capital traditionally has made investment in high-speed broadband a priority, and with the Wave management team at the helm, it would seem that a similar future could be in store for the Frontier properties.
There has been considerable shuffling of the incumbent local carrier deck in recent years. Frontier's acquisition of Verizon lines is just one example. The Frontier-Wave deal is somewhat unusual among major incumbent local exchange carrier (ILEC) deals, however, in that it will take properties that previously were publicly held and make them private – and it's unusual to have privately-held ILEC operations of the size that will comprise the new company. Indeed, if the deal goes through, the company may be the only privately-held price cap carrier.
Being privately-held could help support more aggressive buildout plans, however, as the management of the new company would not have to be concerned about the demands and desires of traditional telecom stockholders, who tend to keep a close eye on capital expenditures.