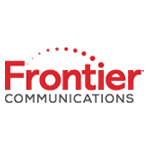 Frontier has filed a waiver request with the FCC, the resolution of which could impact the company's ability to participate in Phase 1 of the Rural Digital Opportunity Fund RDOF auction, scheduled to begin in October.
Frontier entered Chapter 11 bankruptcy in April. As the waiver petition explains, the company expects the bankruptcy court to confirm its proposed reorganization plan in August, enabling the company to emerge from bankruptcy "thereafter upon obtaining the necessary regulatory approvals." That means the company might emerge from bankruptcy before the RDOF auction concludes. And therein lies a potential problem.
In that situation, the company's organizational structure as of when its short-form application to participate in the RDOF auction was filed would differ from its organizational structure post-bankruptcy. But RDOF auction rules allow only minor changes to short-form applications – such as correcting typographical errors – after the initial short-form deadline. 
Accordingly, the Frontier RDOF waiver request seeks to allow the changes in organizational structure on the short-form application. The company said it is doing so "out of an abundance of caution."
The filing notes that strict adherence to current rules "would compel Frontier to choose between 1) emerging from bankruptcy prior to the end of the auction, being disqualified from the auction and defaulting on its auction bids or 2) delaying its emergence from bankruptcy and postponing the benefits of the restructuring to the company and its customers."
Frontier argues that neither of those choices would be in the public interest, but that it would be in the public interest for the FCC to grant the waiver request.
Frontier RDOF Waiver Request
The Phase 1 RDOF auction will award $16 billion in funding to network operators that commit to deploying broadband in rural areas where such service is not currently available. Funding will go to the company that commits to deploying service for the lowest level of support, with a weighting system favoring bids to provide higher-speed, lower-latency service. 
Even if the FCC approves the Frontier RDOF waiver request, the company faces considerable challenges in participating in the auction, as the company is likely to be bidding against fixed wireless, satellite providers and rural electric cooperatives that won a lot of money in the previous Connect America Fund broadband funding auction. In a first for big cable, Charter also plans to participate in the RDOF auction, and its local service territory has 40% overlap with Frontier's local service territory.
Frontier may be planning to bid to deploy fixed wireless service, which would likely enable the company to bid more competitively than if it were to bid to use fiber-based technology. The company plans to participate in the upcoming auction of spectrum in the CBRS band and would likely use any winnings for fixed wireless.