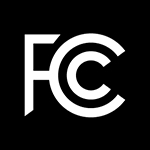 The FCC will vote next month on procedures for the first phase of the Rural Digital Opportunity Fund (RDOF) auction, which the commission still aims to begin in October, despite the ongoing COVID-19 pandemic, which has delayed other commission initiatives. The commission offered a timeline for the auction, but didn't provide details about the proposal. A draft order should be available later today.
The first phase of the RDOF auction will award up to $16 billion in rural broadband funding using a reverse auction. Funding will go to the network operator that agrees to deploy service for the lowest level of support, with a weighting system used to favor bids for higher speed or lower latency service.
The RDOF timeline in the proposed order is as follows:
Online auction application tutorial available by June 15
Short-form application filing window would open July 1 and close July 15
An auction bidding tutorial would be available online by October 14
A mock auction would begin October 26
The auction would begin October 29
The new tentative RDOF timeline delays the auction start by one week.
RDOF Auction Procedures
Bidding will be by census block group and will include census blocks that, according to FCC data, have no availability of broadband at speeds of at least 25 Mbps downstream and 3 Mbps upstream. A second auction will be held at a later date and will award an additional $4 billion to partially served census blocks.
The two-part auction is intended to address problems that have been found with FCC broadband availability data, which considers an entire census block to have service even if only a single location has service available. The FCC has taken steps to gather better data, but that data is not yet available.
In March, the commission released a tentative list of eligible areas and initiated a challenging process. About 180 entities issued challenges, including 10 that challenged 10,000 census blocks or more.
There have also been some challenges to the challenges. For example, the Wireless Internet Service Providers Association and the National Rural Electric Cooperative Association questioned Frontier's challenge, which included 16,000 census blocks. The challenge implied that the carrier had brought service to all those blocks since December 2018, despite not meeting build-out requirements for the Connect America Fund program and despite filing for bankruptcy.
It would seem a major oversight that the tentative RDOF timeline doesn't include any information about when the final list of eligible census blocks would be released. Telecompetitor will take a close look for that information — along with information about how challenges will be resolved – when the draft order is released.
Update: The draft order states that a final list of eligible areas will be published at least 14 days prior to the October 29 auction start date and that it will "incorporate" comments received during the "limited challenge process."