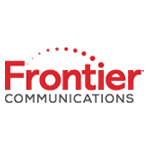 A Frontier bankruptcy plan was approved by the U.S. Bankruptcy Court for the Southern District of New York last Friday. The approval outlines Frontier's restructuring, subject to final documentation.
Frontier first filed for bankruptcy in April of 2020. At the time of its bankruptcy filing, Frontier served 2.6 million broadband customers, across 16.3 million eligible locations.
The Frontier bankruptcy plan will reduce the company's debt by $10 billion, giving the company what it says it needs to emerge from bankruptcy and position itself for long term growth.
Much of the company's debt was accumulated from high profile acquisitions of Verizon network assets. The company also suffered from lack of investment in fiber network assets, with too much dependency on legacy DSL services.
Frontier still needs regulatory approvals from additional states and the FCC before it can completely emerge from Chapter 11 bankruptcy and begin anew. A firm date for the company's exit has not been announced yet.
"Today's confirmation marks the beginning of a new and exciting path forward at Frontier," said Bernie Han, President and Chief Executive Officer in a press release about the Frontier bankruptcy plan. "With a significantly stronger financial foundation, Frontier will be well positioned to accelerate our transformation, invest in infrastructure and drive efficiencies to better serve our customers."
Unions representing workers at Frontier expressed cautious optimism.
"The bankruptcy plan relieves Frontier of $10 billion in debt, a necessary step that will allow Frontier to make the investments needed to provide the service that its customers want and deserve," said Beth Allen of Communications Workers of America (CWA) in an emailed statement to Telecompetitor. "In addition, Frontier's plan protects the benefits and collective bargaining agreements of frontline employees, whose hard work has kept the company afloat through years of mismanagement."
The CWA is still calling on the FCC and other regulators to closely scrutinize the Frontier bankruptcy plan and ensure badly-needed investments on broadband deployment and service quality are included.