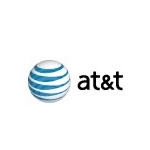 As the rural telecom industry waits to find out how AT&T plans to revamp its rural market strategy, financial firm FitchRatings this week issued a report saying it believes AT&T's plan will be to invest in its rural business.
"There are signs that AT&T is looking at various technologies to enhance rural broadband speeds, changes in regulation and modifications to labor agreements, which, in Fitch's opinion, point toward the retention of its rural lines," the report says.
The buzz about AT&T's rural lines started a few weeks ago when AT&T CEO Randall Stephenson told investors at a financial conference that the company was considering investing in its rural business as an alternative to divesting that business.
At that time, Stephenson said the company was considering a fixed broadband wireless solution based on LTE to serve sparsely populated rural areas. That's a move that would mimic Verizon's previously launched HomeFusion offering.
But the Fitch researchers believe AT&T is looking at other options as well. They note, for example, that the carrier has been evaluating an investment strategy based on lower-cost IP-based DSL technology and that state-level legislation could make it easier for AT&T to rely more heavily on IP-based infrastructure than in the past.  Fitch also notes that AT&T has signed a number of new labor agreements that could enable the company to compete more effectively in rural markets.
The Fitch report also argues that it would not be easy for AT&T to sell off its rural lines. Although Verizon was able to sell many of its rural lines to other carriers, the Fitch researchers note that Verizon's circumstances were different because many of the lines it sold were in former GTE territories.
"Many systems in the former GTE operations had not been converted to Verizon's systems, which eased the separation of these assets," the Fitch report states. "In contrast, separating assets would be more of a challenge for AT&T, given that its rural lines are not in legally separate entities or on stand-alone systems from the urban/suburban lines it would retain."
AT&T's rural strategy should become clearer next month, when the company has said it will announce its plans for that market.
Connect America Fund potential
In recent years, most of AT&T's investment dollars have gone toward wireless and toward metro area U-verse deployments that have a more certain payback. As a result the company's rural areas have lagged behind in obtaining higher-speed broadband. But with traditional landline voice service in decline, AT&T seems to have realized that it can no longer continue with the status quo.
The Fitch report doesn't mention it, but AT&T could be in a position to cover some rural deployment costs through the new Connect America Fund, a program funded by the telecom industry that aims to cover some of the costs of deploying broadband to areas that cannot get broadband service today.
AT&T rejected an initial $47.8 million that could have gone toward the cost of bringing service to some unserved homes in its territory at the rate of $775 per line. But Phase 2 of the Connect America program will offer funding to incumbent carriers to build out broadband to unserved areas based on a cost model – and AT&T will have the option of either accepting the funding and agreeing to do the build-out or see the funding go to another carrier based on a reverse auction. The FCC previously has said that DSL and LTE would be the most economical alternatives for deploying broadband to unserved areas and it's not surprising that those are the options AT&T is considering.
Fitch makes some strong arguments for why AT&T is more likely to invest in rural lines than to sell them off and I believe the firm's analysis is correct.
I also suspect AT&T won't wait for Phase 2 of the Connect America program to get started on upgrading some rural lines. But perhaps the company will hold off on deploying service to some of its highest cost areas until that program gets underway.