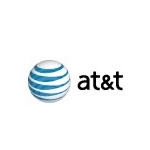 AT&T is changing gears on its approach to its rural telecommunications business – and potentially that new approach could be good for rural AT&T customers.
AT&T CEO Randall Stephenson told investors at a Goldman Sachs Cornucopia conference in New York this week that the company is looking at investing in its rural operations as an alternative to divesting that business.
He also said the company is considering using a fixed broadband solution based on LTE to serve sparsely populated rural areas.
"LTE can become a fixed-line replacement or even better than what you get from fixed line," said Stephenson, according to a report written by a Dow Jones Newswire reporter and published on the Total Telecom site.
The technology to do this sort of thing is already available, as Verizon has demonstrated with its HomeFusion offering.
A- and B-block spectrum
Stephenson told conference attendees that he was "very interested in pursuing" Verizon Wireless's auction of a block of 700 MHz spectrum that Verizon has not yet built out and which it has agreed to auction as a condition of its deal to acquire AWS spectrum from several of the nation's largest cable companies.
Although not mentioned in the Total Telecom post, this spectrum is in the 700 MHz lower A and B block – the same spectrum block where many rural carriers have spectrum. Small rural carriers have been having difficulty obtaining wireless devices to operate in that spectrum block because their volumes are so small. If AT&T were to obtain Verizon's spectrum, it would need devices to operate in that band, which would add considerably to total demand, potentially enabling the small rural carriers to finally get the devices they need.
There would also seem to be a possibility for AT&T to create something akin to Verizon's LTE in Rural America program, potentially allowing rural carriers that don't have wireless spectrum to lease it from AT&T to build their own networks, with AT&T coordinating efforts among participants and offering assistance in the same way that Verizon is doing with its program.
A Verizon Wireless spokesperson confirmed today that HomeFusion is not available to LTE in Rural America participants at this time, but some program participants have begun offering fixed LTE service using other equipment.
Sell-off not feasible?
Rural areas served by the nation's largest carriers have lagged behind areas served by the nation's 700-800 small rural carriers in receiving broadband. The costs of deploying service to rural areas are considerably higher than in metro areas — and while the small telcos are focused only on their own communities, the largest carriers have been able to get a greater return on their investment by focusing on wireless and other services. According to FCC data, at least two-thirds of rural homes that cannot get broadband today are in areas served by the nation's largest price cap carriers, such as AT&T.
Verizon largely exited the rural market by selling off its rural lines to other carriers – and according to Total Telecom, AT&T would still consider that possibility but believes it would be a difficult and time-consuming process. In the meantime, the company's rural landline business is becoming less and less attractive as voice revenues decline.
A fixed offering based on LTE would seem to be a good solution, especially if smaller carriers can share in the risks and costs.