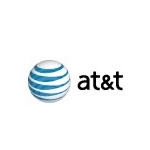 AT&T has taken issue with the Competitive Carrier Association over the CCA's non-ending press release pleas for LTE wireless device interoperability in the 700 MHz band.
In a blog post, AT&T Vice President of Federal Regulatory Joan Marsh argued that CCA was "glibly misleading" in a recent news release calling for LTE devices to work across multiple networks.
Formerly known as the Rural Cellular Association, the CCA now includes Sprint, T-Mobile and Clearwire among its members — hence the name change. In the recent release, CCA argued that "The interoperability of mobile devices from network to network is critical to fulfill the promise of next-generation 4G/LTE wireless devices."
But Marsh argues that full interoperability across all 4G/LTE devices is not practical because of the number of spectrum bands involved.
"LTE is currently being deployed both domestically and globally on a multiplicity of different spectrum bands and the deployments are and will remain fragmented across bands," wrote Marsh. "Every carrier, regardless of size, will have to rely on multi-band chipset solutions to provide full LTE coverage and [CCA's] members are no exception."
Earlier this year the FCC proposed requiring devices operating in the 700 MHz Band 17 (where AT&T holds most of the spectrum) to work with devices operating in Band 12, where many smaller wireless carriers have spectrum. The FCC may have singled out AT&T rather than other national carriers because its spectrum band is adjacent to that of the smaller carriers.
But the commission has not taken further action to impose that requirement – perhaps because it has been convinced by AT&T's argument that such a move would create interference challenges.
Even if the commission were to impose that requirement, it still would not mean that devices working with AT&T's network and the smaller carriers' networks would work with other carriers because Band 12 and Band 17 are just two of numerous bands where LTE can be deployed.
Verizon, for example, owns most, if not all, of Band 13 – and it's common for LTE devices to be offered in separate versions for Verizon's network and AT&T's network. That means that even if devices designed to operate in AT&T's band were opened up to also include the smaller carrier band, those devices wouldn't necessarily work in bands belonging to Verizon or others. Marsh noted, for example, that Sprint operates in Band 25, which includes the PCS G block while T-Mobile and MetroPCS operate in Band 4 which includes the AWS-1 band.
Interoperability is only part of the issue
"The over 300 million commercial mobile users in the United States already can communicate with one another. . . and to suggest otherwise is ridiculous," wrote Marsh. But while it is true that wireless devices are interoperable in the sense of being able to work with one another, it's also true that they often don't work on one another's networks.
The real reason CCA is making such a big deal about interoperability is that members want to be able to obtain wireless devices at reasonable prices that will work on one another's networks. And they argue that they are having difficulty achieving that because their volumes are substantially less than those of AT&T and Verizon. But if one or both of the Big Two wireless carriers were required to build devices that operate in the smaller carrier bands, CCA members would be able to ride the larger carriers' coattails and get better pricing.
The issue is such a big one that the smaller carriers have requested an extension to the build-out deadline for their 700 MHz spectrum holdings. Some manufacturers, they say, have refused to build devices to operate in their spectrum band. Others want too much money – and will always build devices for the larger carriers first, they say.
Marsh argues that smaller carriers should pursue devices that support LTE band 12, 25 and 4, which would provide CCA members with seamless coverage across the LTE deployments of Sprint, T-Mobile and the smaller carriers.
"A Band 12/17 combination is but one option for [Band 12] licensees and it would be unprecedented, inappropriate and ineffective for the FCC to mandate that option while ignoring all the other LTE band class combinations that could provide A block licensees with broad LTE support," wrote Marsh.
It would be interesting to hear from some people familiar with wireless technology on this. Who do you think is right on this one?