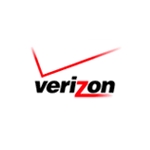 Verizon today said it plans to sell some of its 700 MHz spectrum holdings if its plan to acquire AWS spectrum from four of the nation's largest cable companies is approved. The spectrum the company proposes to sell is in the 700 MHz A and B blocks, where many rural carriers also won spectrum back in 2008. Accordingly, what happens with Verizon's A and B block holdings could have a big impact on the commercial viability of any 4G deployments made by the rural operators. There is also the potential that rural carriers might bid for some of the spectrum, as portions of it are in rural markets.
Verizon would prefer to have AWS spectrum rather than the A and B block spectrum because the propagation characteristics of the AWS spectrum would better complement Verizon's current 700 MHz upper C-block holdings, said Iain Gillott, president of wireless research firm iGR, in an interview with Telecompetitor today. While Verizon's existing 700 MHz C-block holdings are great for covering large areas, AWS will be better suited to increasing capacity in high-traffic zones concentrated in small geographic areas, Gillott explained.
And by offering to sell the A and B block holdings if the AWS spectrum purchase gains regulatory approvals, Verizon may have a better shot at getting those approvals.
If that plan is approved, Gillott believes medium-size wireless carriers such as Leap Wireless, T-Mobile, MetroPCS, U.S. Cellular and C.spire will be very interested in buying Verizon's A and B block spectrum. He notes that AT&T already has both 700 MHz and AWS spectrum and accordingly, has a less urgent need for additional licenses. There is speculation from others that AT&T will be a prime candidate to purchase this spectrum from Verizon.
Interoperability issues
This development comes at a time when Tier 3 rural wireless carriers have been complaining about a lack of interoperability between their A and B block holdings and those of the major wireless carriers. Because of the way standards bodies have divided 700 MHz spectrum, manufacturers of 4G LTE devices have developed products for Verizon that work on its C-block network (and on earlier-generation Verizon CDMA networks), but not in the A or B blocks or in the lower B and C blocks where AT&T holds most of the spectrum. Devices built to work on AT&T's 700 MHz network also do not work in the rural carriers' band.
Rural carriers argue that they have had difficulty obtaining 700 MHz devices at reasonable prices from manufacturers because those devices would be unique to the rural carriers and accordingly, would not be manufactured in volume. In response to these complaints, the FCC recently issued a notice of proposed rulemaking that could require devices built for operation in AT&T's spectrum band to interoperate with devices built for the rural carrier bands.
For reasons that are unclear, the NPRM would not require devices built for Verizon's upper C band to interoperate with either AT&T's band or the rural carriers' band—perhaps because it was assumed that since Verizon had its own A and B block holdings, it would have a motivation to eventually interoperate with that band. If Verizon's plans move ahead as the company wishes and it sells its holdings in those bands, that motivation would disappear.
Instead, if the NPRM is approved, it looks like rural carriers would end up with devices capable of interoperating with AT&T and whoever buys the A and B block spectrum from Verizon. If the NPRM is not approved, rural carriers would end up with devices that interoperate only with the Verizon spectrum purchasers.
Of course there is a possibility that some rural operators could bid on Verizon's spectrum. Although most of it is in metro markets, it does include some rural markets.
"Provided our acquisition of AWS spectrum is approved, our open sale process will ensure these A and B spectrum licenses are quickly and fairly made available for the benefit of other carriers and their customers," said Verizon Wireless Vice President of Business Development Molly Feldman in today's announcement.
The carrier already has engaged financial services firm Stephens Inc. to manage the offering process.
A full list of markets in which Verizon proposes to sell spectrum can be found in today's announcement.