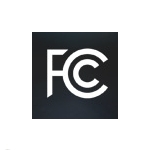 A proposed FCC set-top box order circulating within the commission would not apply to video service providers with fewer than 400,000 customers, but those providers could adopt the technology if they choose to, said FCC senior officials on a conference call with reporters yesterday. The FCC is expected to vote later this month on the order, which would require larger video providers to offer free apps providing STB functionality for popular wired and wireless device platforms.
The FCC set-top box order aims to eliminate the need for consumers to rent a set-top box from their pay-TV providers – a revenue stream that brings in $20 billion annually for the pay-TV providers, according to an estimate provided by the commission. Consumers wishing to continue to rent STBs from their providers would be able to do so.
FCC Set-Top Box Order
The STB set-top box order had its genesis in a notice of proposed rulemaking adopted earlier this year. At that time the commission was considering requiring pay TV providers to pass three core information streams to creators of STB alternatives.
The order currently circulating eliminates that requirement, instead requiring video service providers to offer free apps, which they can develop internally or enlist a third-party developer to create. Video providers would be required to offer apps for popular wired and wireless platforms such as iOS, Android, Roku and Xbox. A platform would be considered "popular" if it had sales of five million devices in the U.S. in a single year, FCC officials told reporters.
The apps would be required to support integrated search capability so that consumers could use a single search function to discover pay-TV content as well as other sources of content, including over-the-top services. The app would not be allowed to promote the provider's content over other sources of content and would be required to match functionality such as fast forward and digital video recording capability currently provided by the STB. FCC officials said they anticipate that video service providers will use a cloud approach to providing recording capability.
The order currently circulating also calls for the creation of a licensing body that would be responsible for establishing detailed requirements. The FCC would have oversight over the licensing body.
Although the FCC officials said the commission would act only as a backstop, the National Cable & Telecommunications Association issued a statement challenging that assertion. The FCC proposal would create "a bureaucratic morass" and improperly involve the FCC in private licensing arrangements "in a way that will slow the deployment of video apps, ignore copyright protections and infringe on consumer privacy," NCTA said. The association also argued that the proposal oversteps the FCC's authority.
Large video service providers would have two years to develop the mandatory apps, and medium-size providers would have an additional two years to comply, according to an op-ed piece penned by FCC Chairman Tom Wheeler, which was published in the Los Angeles Times.
When the FCC set-top box order was initially proposed, it did not include the exemption for small video providers. But the commission may have loosened its requirements in response to a complaint from the American Cable Association, which represents small video providers. The ACA argued that the initial requirements could have driven as many as 200 small video providers out of business.