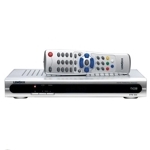 The American Cable Association has joined the opposition to new proposed FCC STB requirements introduced earlier this year, arguing the proposal could force more than 200 of the 700 small U.S. cable companies out of the video business.
The FCC proposal would require cable companies to give customers the option of buying a device or software to provide set-top-box (STB) functionality. Alternatively, customers could continue to rent an STB from their video provider as they do today.
The goal, according to the FCC, is to spur innovation and to save customers average costs of $231 yearly in STB leasing charges. Typically, customers pay these every month, even after they have paid enough to cover the cost of the box. Providers count on those revenues as part of their business case, however.
ACA President and CEO Matthew M. Polka noted in a statement that if the FCC proposal were adopted, those small cablecos that might remain in business would "be faced with having to forgo important investments in innovations and broadband expansion or pass on increased costs to their subscribers."
If the FCC moves ahead with its proposal, the ACA argues that there should be an exemption for small cable companies. The goal would be to prevent consumers in rural areas from potentially losing competitive choices should those companies be forced to go out of business.
As for the innovation argument, the ACA points out that small cablecos already offer a range of innovative capabilities, including TiVo devices and Moxi gateways that seamlessly integrate video services with over-the-top programming. That capability was a stated goal of the FCC's proposal.
Opposition to Proposed FCC STB Requirements
The ACA is not alone in opposition to the FCC set-top box proposal. According to ACA, other opponents include larger cable companies, broadcasters, content creators and providers, civil rights advocates, labor unions, legal and economic experts, not for profit groups, think tanks and "hundreds of thousands of consumers."
The FCC's STB proposal, which came in the form of a notice of proposed rulemaking adopted earlier this year, is the commission's most recent attempt to inject competition into the STB market. Previous attempts have been largely unsuccessful, in no small part because the STB market is dominated by two companies that are in no hurry to alienate their key cable company customers.