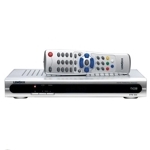 A proposed rulemaking that will begin circulating within the FCC tomorrow aims to make the pay TV market more competitive by eliminating the need for consumers to lease a set-top box (STB) from their cable or satellite company or telco video provider. Instead consumers would have the option of buying a device or software to provide STB functionality, potentially eliminating average costs of $231 yearly in STB leasing charges, said FCC officials on a conference call briefing with reporters today. Consumers wanting to continue to lease an STB from their pay TV providers would still be able to do so, the officials said.
The next step will be for the FCC to vote in February on whether to adopt a notice of proposed rulemaking (NPRM) outlining the proposed changes.
Set-Top Box Competition
Officials said the commission is making this move at this time because it is required by law to create a competitive marketplace and because some consumer groups have expressed concern that consumers have to continue to pay for STBs after they have paid enough in leasing fees to cover the cost of the boxes. The officials also noted increased interest on the part of consumers in watching video content, including pay TV and over-the-top content, on a wide range of devices, including mobile devices.
Three core information streams must pass from pay TV providers to creators of STB alternatives, the officials explained. These include:
Service discovery – information about programming available to consumers including channel and video-on-demand listings
Entitlement- what devices are allowed to do with programming (for example, whether they can record the programming)
Content delivery
The officials expressed optimism that developers would create STB alternatives with innovative search functions and the ability to access programming created by independent voices.
Déjà vu?
This isn't the first time the FCC has attempted to inject competition into the STB market. Previous efforts drew lackluster results, in part because two manufacturers essentially control the STB market. Perhaps the results will be different today if indeed developers can devise software-based solutions. According to the FCC officials, virtually all of the required technology already has been developed.
Some industry observers have been predicting the death of the STB for some time – and if the FCC moves ahead as outlined in the NPRM, perhaps that could help hasten its demise.