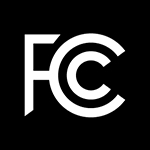 The FCC today voted to relax business data price regulation for certain rural carriers. Rate of return carriers that opted to receive Universal Service Fund support based on the FCC Alternative Connect America Cost Model (A-CAM) will have the option of transitioning to what the FCC called "light-touch incentive regulation" for their business data services. Those services include lower-speed TDM data services that operate at speeds of 45 Mbps or less.
If a market test demonstrates that a participating carrier has competition for those lower-speed TDM services, those services will be exempt from "ex ante" pricing regulation. That type of regulation is based on forecasts and other paperwork that carriers traditionally have been required to submit to regulators.
The new order adopted at today's FCC meeting also calls for participating carriers' packet-based business data services to be automatically exempt from ex ante price regulation.
Carriers receiving USF support through the Alaska Plan also are eligible for the new business data pricing options, as are certain companies affiliated with price cap carriers. Price cap carriers already have gained a large measure of regulatory relief on their business data pricing.
Also today, the FCC adopted a further notice of proposed rulemaking that seeks comment on creating a pathway for deregulating business data pricing for ROR carriers that do not receive support based on A-CAM.
Business Data Price Regulation
The new ROR business data framework adopted today gives participating carriers the ability to offer volume and term discounts and individualized contract offerings for lower-speed data services, the FCC noted in a press release.
"By modernizing the rules for carriers that receive USF support, we can provide the right incentives for carriers to bring broadband to homes and businesses in the hardest to serve parts of the country," argued FCC Commissioner Brendan Carr at today's FCC meeting, where the new ROR business data framework was adopted.
Deregulating ROR business data pricing will "eliminate the need for expensive cost study filings, as well as compliance with cost assignment and separation rules," said Carr. "The resulting savings can then be passed along to consumers."
The FCC originally proposed deregulating business data services for A-CAM carriers earlier this year.