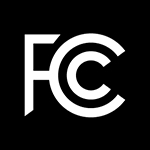 The FCC took action today on three issues impacting rural carriers. At today's monthly FCC meeting, the commission adopted new call completion rules and proposed others. In addition, the commission proposed to deregulate business data services provided by certain rate-of-return (ROR) carriers and proposed to prevent rural carriers from using Universal Service Fund (USF) support to purchase telecom equipment from suppliers deemed to pose security risks.
Rural Carrier Issues – Call Completion
The new call completion rules adopted at today's FCC meeting will require long-distance carriers to monitor the performance of intermediate carriers to which they hand off calls. As the FCC noted in a press release, the handoff to one or more intermediate carriers is a "significant source of rural call completion problems."
Long-distance providers also will be required to take remedial action against intermediate providers when necessary and to establish a point of contact to address rural call completion issues.
Intermediate carriers compete largely on price and can offer lower prices if they avoid paying terminating access charges to carriers serving call recipients in rural areas by failing to deliver calls to the rural areas.
The FCC previously said that long-distance carriers were responsible for the actions of intermediate providers and has taken enforcement action against several companies (including T-Mobile just yesterday). But rural call completion problems have continued.
According to rules adopted today, long-distance providers will no longer be required to file certain reports with the FCC that were intended to address rural call completion issues but which, according to the FCC, "have not provided useful information" and have "proven ineffective in determining call completion failures."
The FCC also is seeking comment on rules to implement the rural call completion act that was approved by legislators earlier this year and signed by President Trump in February.
Rural Carrier Issues – ROR Business Data Services
Also today, the FCC proposed to allow ROR carriers that chose to receive USF funding based on the A-CAM forward-looking cost model to voluntary migrate their lower-speed TDM business data services (BDS), formerly known as special access, to price-cap regulation. According to a press release, the proposed rules "would reduce regulatory burdens and reward productivity, which can lead to further innovation, entry, and competition in the market for BDS to the ultimate benefit of consumers."
According to the FCC, business data services are the only services that remain under traditional cost-based regulation for A-CAM carriers.
The proposed changes came in the form of a notice of proposed rulemaking (NPRM), which also seeks comment on the elimination of ex-ante pricing regulation for packet-based and higher speed TDM BDS. In addition, the NPRM asks for comment on designing a competitive market test in A-CAM areas and on whether there should be further relief from ex ante pricing rules for lower-speed TDM BDS in areas deemed competitive.
Rural Carrier Issues – USF Equipment Ban
As expected, the FCC also adopted an NPRM that seeks comment on a proposal to prevent USF recipients from using USF funding to purchase equipment from manufacturers deemed to pose a national security threat. The NPRM seeks comment on a wide range of issues, including how a list of prohibited manufacturers would be created.
Image courtesy of flickr user drewleavy.