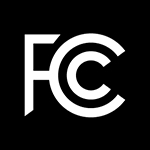 The FCC today opted not to regulate pricing for most business data services and began a process aimed at making it easier for service providers to retire copper networks. The moves on business data services pricing and copper retirement came during the commission's monthly meeting.
Business Data Services Pricing
FCC officials said the new business data services rules are aimed at allowing competition rather than regulation to determine pricing. According to the order adopted today:
The FCC will not regulate pricing for any packet-based business data services or for TDM services operating above speeds of 45 Mbps
The commission also will not regulate prices for TDM services at speeds below 45 Mbps in markets that are determined to be competitive. A market will be considered competitive if 50% of the buildings in a county are within a half-mile of a location served by a competitive provider or 75% of the census bocks in a county have a cable provider present.
In markets that are not considered competitive, incumbent local carriers will be allowed to offer volume and term discounts as well as contract tariffs.
Where price cap regulation remains, the cap will be reduced by 2% annually to reflect productivity gains. No catch-up adjustment will be made.
The new rules represent a big departure from what had been recommended under the previous FCC administration. Not surprisingly, Democratic commissioner Mignon Clyburn had harsh words for the decision, which passed by a majority vote.
The decision will "open the door to immediate price hikes" for "cash-strapped hospitals, schools, libraries and police departments," particularly in rural America, she said. In addition, she said it will prevent goals of Connect America Fund Phase II and the E-rate schools and libraries program from being reached.
She cautioned entities that purchase business data services to "brace themselves for a 60% price hike," which she said is what occurred the last time the commission deregulated "this broadly."
Clyburn also said the data on which the decision was based was "faulty." Although the commission undertook a major data collection process designed to inform any decision about business data services regulation, the FCC also drew upon other data sources, including outside databases of cable provider data, in crafting today's order.
The decision represents an "arbitrary and capricious" disregard for facts, Clyburn said, which she said puts it at "substantial risk" of being overturned judicially.
FCC Chairman Ajit Pai defended the decision. He said the test for determining whether a market is competitive is "sound" and that existing statutes "will serve as safeguards" with regard to DS-1 and DS-3 pricing. He also noted that changes won't happen immediately but instead will include a transition period.
Copper Retirement
The FCC's efforts to hasten carriers' ability to retire copper came in a notice of proposed rulemaking, which seeks input on how to streamline the transition to IP networks. In the NPRM, the FCC asks the public for comment on potential pole attachment reforms and on streamlining copper retirement, including "streamlining or eliminating provisions of network change notification rules that may no longer be necessary" and streamlining the approval process for discontinuing legacy services.
The commission also adopted a request for comment seeking input on when carriers must obtain FCC permission to alter or discontinue a service and a notice of inquiry that seeks comment on using FCC preemption authority to prohibit the enforcement of state and local laws that pose broadband deployment barriers.
Here, too, Clyburn had harsh words. Citing data showing that 20% of Americans view landline voice as their most important communications service, she said the commission "seems to view paying customers are a barrier to industry deployment."
Universal Service Rule Change
Also at today's meeting, the FCC adopted a rule change for the high-cost Universal Service program that will let rate of return carriers collect some funding when they deploy new lines at costs that exceed the average per-location cap. Previously carriers could not collect any funding for those lines. Now they will be able to collect funding up to the cap and pay for the excess using their own capital.