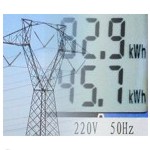 The telecom industry knows Chattanooga-based utility company EPB primarily as the company that was the first to offer 1 Gb/s data service to residential customers. But the company also is achieving some major milestones with a smart grid project, for which it won a $111.5 million stimulus grant from the Department of Energy.
According to a report from Green Tech Media, EPB has activated automated switches on its electrical distribution network. These switches have intelligence built into them that can locate and resolve faults, enabling them to minimize service outages. Power outages costs businesses in EPB's 600-square mile territory about $100 million a year, the Green Tech Media story says—a number that is projected to decline 40% within 18 months as a result of the new switching technology.
"Smart grid is a whole lot more than smart meters," EPB chief executive Harold DePriest told Green Tech Media. "It's about making the electric system intelligent, interactive and self-healing."
As the Green Tech Media story explains, the high-speed fiber to the home network that supports EPB's 1 Gb/s service will be a critical element of the company's smart grid plans. Although the network was funded separately and was not part of the DOE grant, it will serve as the conduit for gathering 80 billion data points yearly from the company's customers about their electricity use, the author reports. Using those data points, EPB hopes to run more efficiently, reduce outages and give customers more control over their monthly electricity expenses.
By the end of 2012, EPB expects to have installed smart meters for all of its 170,000 customers. Those meters, which will use software and communications equipment from Tantalus Systems, will support automated meter reading that is projected to save the company $3 million a year. In addition, the meters will help support demand response services and time-of-use pricing.
DePriest told Green Tech Media he hopes to use the smart grid to help minimize the impact of anticipated price increases on industrial customers. "We tell them they can use the smart grid to reduce that rate increase that's going to be coming," DePriest said. "We are going down the wrong road as an industry if we say we're going to cut your electric bill."
EPB got into the telecommunications business seven years ago, in large part, because it realized it would need a communications network to support smart grid applications, the Green Tech Media story says. DePriest told the reporter that telecom and the smart grid are "complementary—there are huge similarities in high-power communications and electric networks."