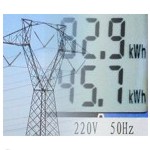 Two goals that have become increasingly important to Americans in recent years are to secure critical infrastructure and to minimize our carbon footprint by reducing our power consumption. An important initiative that helps support both of these goals is the smart grid, which the National Institute of Standards and Technology (NIST) defines as "the two-way flow of electricity and information to create an automated, widely distributed energy delivery network."
Although smart grid initiatives will have their greatest impact on the nation's 3000 electrical power companies, those initiatives also provide opportunities for telcos and other communications service providers, whose network resources and expertise could play an important role in smart grid implementation.
In this three-part series, telecompetitor will explore the smart grid opportunity for communications service providers. Part 1 will look at the key concepts and benefits of the smart grid, as well as the status of smart grid initiatives.
Changing power consumption patterns
Consumer energy demand varies dramatically by time of day and time of year—and utilities entail dramatically higher costs in providing extra energy to meet consumers' energy needs during peak demand periods. If peak demand periods could be leveled off by encouraging consumers to shift energy consumption to non-peak times, utility companies should be able to minimize their overall power requirements and costs, perhaps even avoiding the need to construct new facilities to generate additional power. That, in turn, would help minimize greenhouse gas emissions.
A study by the Pacific Northwest National Laboratory estimates that the smart grid could reduce greenhouse gas emissions from electricity generation by as much as 12% by 2030, which it said would be equivalent to taking 65 million cars off the road.
The smart grid hopes to achieve these goals by enabling consumers to use energy more wisely. Today, however, consumers have virtually no idea how much electricity they are using until they receive their monthly bill. Typically the only communications link between the home and the utility company is via automated meter reading, a one-way data collection network (often based on powerline communications technology) that collects power consumption data from customers on a monthly basis.
The smart grid aims to enable consumers to obtain real-time information about energy consumption so that they can shift consumption, perhaps automatically, to non-peak hours. Appliances such as air conditioners or water heaters, for example, might be adjusted to shut off for several minutes each hour.
To further motivate consumers to change their power consumption patterns, utilities also are considering demand-based pricing that would reflect the utilities' actual costs of producing power at any given time, communicating those changes to customers on a real-time basis through the two-way communications network. Capabilities such as these will become even more critical as electric vehicles become more popular, consuming significant electricity to charge their high-capacity batteries.
A study of 15 utility pilots by the Brattle Group showed that the smart grid approach works. Brattle Group found that time-based or dynamic pricing of electricity resulted in a 3- 20% drop in peak demand, depending how pricing was set up. Adding technologies such as two-way programmable thermostats, in-home energy displays and two-way load control systems caused peak demand to drop even further–between 27% and 44%.
Making power networks more reliable
Another important goal of the smart grid is to increase the reliability of the nation's electrical power infrastructure by enabling individual elements of the network, such as substations and fault detectors, to communicate with one another.
An entire chapter of the National Broadband Plan is devoted to recommendations relating to the smart grid—and in it, the report authors provide a good description of how this might work. "This grid will intelligently detect problems and automatically route power around localized outages, making the energy system more resilient to natural disasters and terrorist attacks," the authors wrote. "Realizing the promise of the smart grid will require the addition of two-way communications, sensors and software to the electrical system."
Proponents argue that if a smart grid had been in place in 2003, the nation could have avoided the blackout that left 50 million people in eight U.S. states and part of Canada without power.
Status of smart grid initiatives
Virtually everyone involved with smart grid initiatives agrees that it will take years before the smart grid is widely deployed throughout the U.S. Until then, utilities must resolve many open issues—including how to fund smart grid deployments, whether to build their own smart grid infrastructure or partner with a communications service provider or another party, and what equipment and technologies to use.
In addition, many key standards are still being finalized—and the responsibility for resolving those standards seems to be falling largely on NIST, which received $15 million as part of the Obama stimulus program to further those efforts. "NIST really has its work cut out for it," commented Jesse Ward, telecommunications industry analyst for the National Telecommunications Cooperative Association, on a recent webinar.  NIST, she said, will have to balance the interests of hundreds of stakeholders.
Despite all of these open issues, some deployments have been made or are in the planning or construction phase that include elements of the smart grid.  Some recently announced projects include:
In addition the American Recovery and Reinvestment Act of 2009 made about $3.5 billion available for smart grid projects—and about 100 awards have been made through that program.
Smart grid initiatives are being undertaken worldwide—a reality that could help drive economies of scale in the equipment market. Pike Research forecasts that the number of communications node shipments associated with the smart grid worldwide will grow from 15 million in 2009 to more than 55 million in 2016 at a compound annual growth rate of more than 20%.  Associated revenue, the Pike researchers say, will grow from $1.7 billion in 2009 to more than $3 billion in 2012.
An important initiative within the general smart grid category is advanced metering infrastructure (AMI), which will replace today's power meters with more intelligent devices capable of two-way communications with the utility company. ABI Research predicts that the number of smart electric meters installed worldwide will rise from a 2009 level of 76 million to about 212 million in 2014.
Part 2 of this series will look at potential opportunities for communications service providers involving the smart grid. One of many service providers that have been pursuing opportunities involving the smart grid is Verizon. In Part 3 we talk with Rilck Noel, vice president and global managing director for Energy & Utility at Verizon Business about Verizon's smart grid initiatives.