T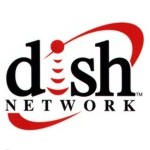 he FCC on Friday opted not to give DISH Network requested waivers that would have enabled the company to offer terrestrial-only handsets for a proposed hybrid satellite/ terrestrial mobile broadband wireless service offering. DISH also was not granted a requested exemption from a requirement to have a spare satellite available on the ground within one year after commencing operation of the hybrid network.
But at least one industry analyst believes DISH may eventually get what it wants through a ruling expected from the FCC later this year.
"We view the news as more of a delay rather than a loss given that the waiver was NOT denied in substance," wrote Wells Fargo Securities analysts in a research note issued today.
The analysts added that they believe the FCC views the waiver requests as "important enough to apply to the entire band of spectrum rather than just to [DISH's] particular swath."
DISH hopes to build a terrestrial wireless network in 2 GHz spectrum it plans to acquire from DBSD and TerreStar. That spectrum originally was intended for satellite use, and both DBSD and TerreStar already have launched satellites operating in the spectrum band. Regulations give operators in that spectrum band the option of using the spectrum for "ancillary" terrestrial use with certain limitations—such as the requirement that all handsets support both satellite and terrestrial connectivity.
As DISH wrote in paperwork filed with the FCC last year, "the requirement to make every device dual-mode severely limits a provider's ability to enter into arrangements with multiple device and equipment manufacturers, thereby limiting consumer choice and severely impairing the business case economics."
DISH also noted that meeting the spare satellite requirement would cost more than half a billion dollars and would not be needed to address service interruptions in the event of a satellite problem.
Faced with substantial erosion in its traditional video business, DISH is pursuing a range of initiatives aimed at broadening its service offerings. Recently, for example, the company announced a partnership with ViaSat to sell that company's satellite-based fixed broadband wireless offering. If the FCC moves ahead in giving DISH flexibility in how it cqn use the DBSD and TerreStar satellite spectrum, the company also will be able to add mobile broadband to its service mix.
It has been speculated, though, that a company like DISH probably would not undertake network construction on its own but instead might partner with a traditional wireless carrier. At one point the FCC was contemplating restrictions to prevent the nation's two largest carriers–AT&T and Verizon Wireless—from fulfilling that role for hybrid network operators.
We should have a better idea about all of this after the March 21 FCC meeting. One of the items on the agenda for that meeting is a notice of proposed rulemaking proposing "service, technical, assignment, and licensing rules for flexible terrestrial use" of 2 GHz spectrum.
Some industry observers have attributed the FCC's failure to act on DISH's waiver request to heightened caution on the part of the commission in the wake of the LightSquared debacle. There, too, the FCC hoped to lessen restrictions on using satellite spectrum for terrestrial use, but that idea fell apart because of interference problems with global positioning systems. But the DISH spectrum doesn't seem to have that vulnerability, and I suspect Wells Fargo's interpretation is the correct one.