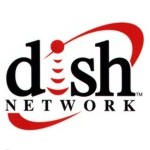 Dish Network this week filed an application with the FCC to combine spectrum it acquired from TerreStar with spectrum acquired from DBSD with the goal of using the combined 40 MHz of spectrum to launch a hybrid satellite and terrestrial mobile and fixed broadband network. Dish bought assets of satellite operators TerreStar and DBSD  in recent months.
According to the application filed this week,  the proposed network would support mobile devices combining satellite and terrestrial communications as well as devices supporting terrestrial communications only. A dual device could be useful to anyone who resides in or frequently travels to rural areas that lack terrestrial mobile broadband service. A terrestrial-only device would position Dish as a direct competitor to companies such as AT&T and Verizon—particularly considering that, like those companies, Dish proposes to use LTE for the terrestrial network.
Dish is not the first company to propose a combined terrestrial and satellite network. LightSquared has been moving ahead with a similar plan but the future of that network is in jeopardy now that LightSquared's network has been found to create interference problems for global positioning systems.
The Dish application made this week makes a point of noting that the company's use of the 2GHz band for terrestrial service would not be vulnerable to the GPS interference issues that LightSquared has experienced.
At least one industry observer argues that Dish is now well positioned to pursue the satellite/hybrid network opportunity. "Dish is now in a perfect position to replace LightSquared as the FCC's favored option for providing additional wireless competition," notes consulting and research firm Telecom, Media and Finance Associates in a blog post.
Others are more skeptical. Researchers at financial firm Sanford Bernstein & Co. have noted that Dish is likely to seek one or more partners in order to build its proposed network—and finding a willing partner could be challenging. "Dish Network has spectrum to contribute . . . but its potential partners, most notably Sprint/Clearwire, don't need spectrum, they need money," wrote Craig Moffett, vice president and senior analyst for Bernstein & Co., in an email to reporters today. "The same can be said for most of the other candidates. Leap Wireless and MetroPCS would seem logical partners, but a partnership, or even an acquisition, would be very capital intensive for Dish Network."
There is one critical difference between LightSquared's and Dish Network's plans. LightSquared wants to operator as a wholesaler and already has lined up a range of service provider customers, including Best Buy and Leap Wireless, among others. But as TMF Associates notes, Dish has made no commitments about making its network available on a wholesale basis.