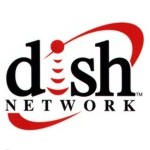 Dish Network's satellite-based video service could get a boost as the result of a new deal with ViaSat announced today. Beginning in February, Dish will offer several service bundles that include broadband service delivered through ViaSat's new satellite, which, according to the companies, supports speeds of up to 12 Mbps downstream and 3 Mbps upstream.
The double play bundles will start at $79.98 per month, with installation starting at $99. Telephone tech support will be available 24/7 at no additional charge, Dish said in today's announcement.
"This is one more example of Dish meeting the needs of consumers," said Dish CEO Joe Clayton in the announcement. "The market potential for this new Internet service is substantial given the nearly eight million to 10 million mostly rural American households that are unserved and million more left with slower broadband alternatives."
Dish has struggled to compete with rival DirecTV in recent months and has been experimenting with a range of new offerings to differentiate its service. These include a planned 4G wireless offering,  a "tailgating" offering, and a service combining DVD rental by mail with streaming video. And at the Consumer Electronics Show in Las Vegas yesterday, Dish announced it would expand the capabilities of its iPad app, giving customers the ability to watch streaming programming on their iPads.
The deal with ViaSat seems to make a lot of sense for both ViaSat and Dish. If both broadband and video services can be installed with a single visit from technicians, then both companies should see operational savings. And as telcos and cable companies have demonstrated, the double play of video and broadband is a popular service bundle.
DirecTV has deals with several of the major telcos to resell its satellite video service, but Dish has been less popular with the telcos. As of the second quarter of 2011, Dish Network's biggest customer was Tier 2 telco Frontier. With that in mind, the ViaSat deal would appear to be a substantial win for Dish.
ViaSat has not yet launched its higher-speed Internet service, but that is expected to happen next week.